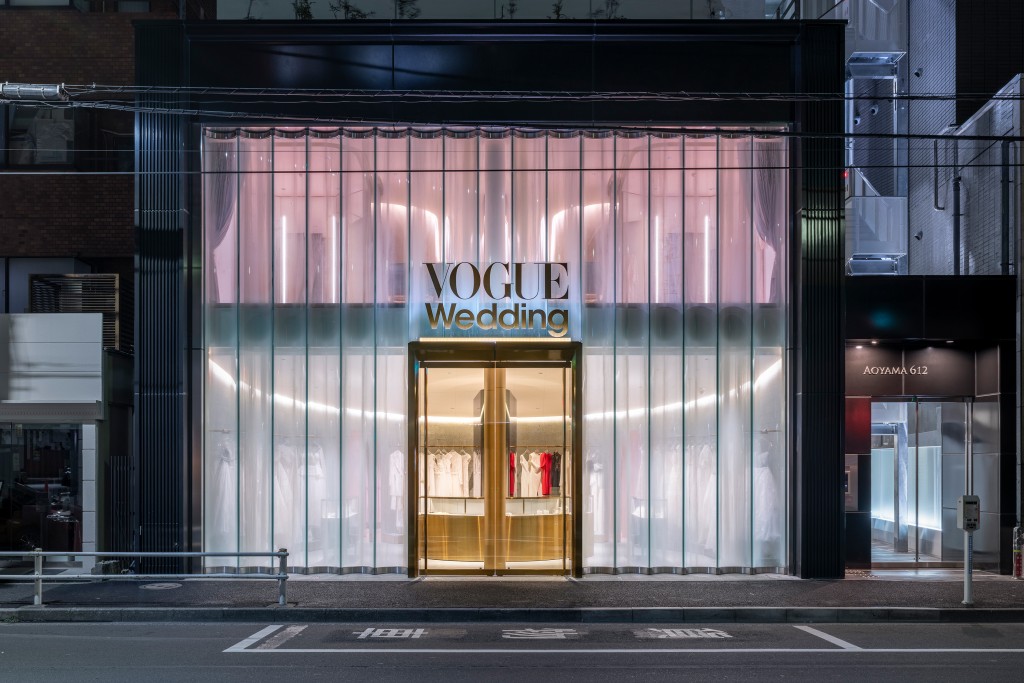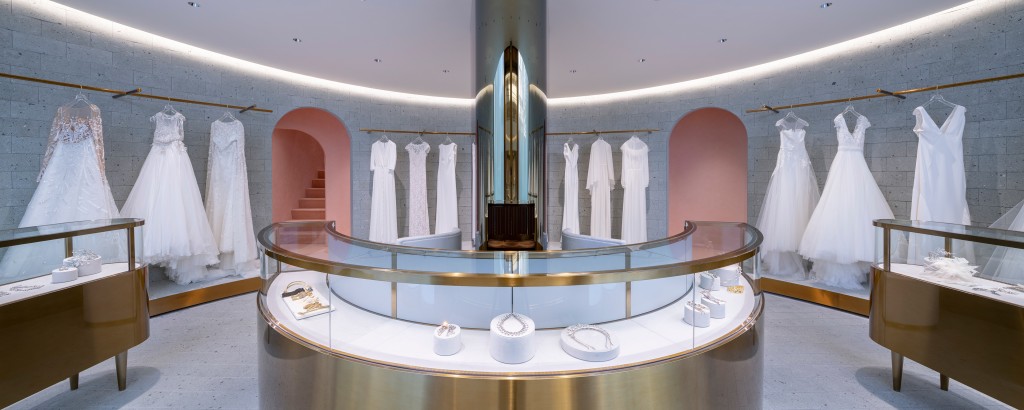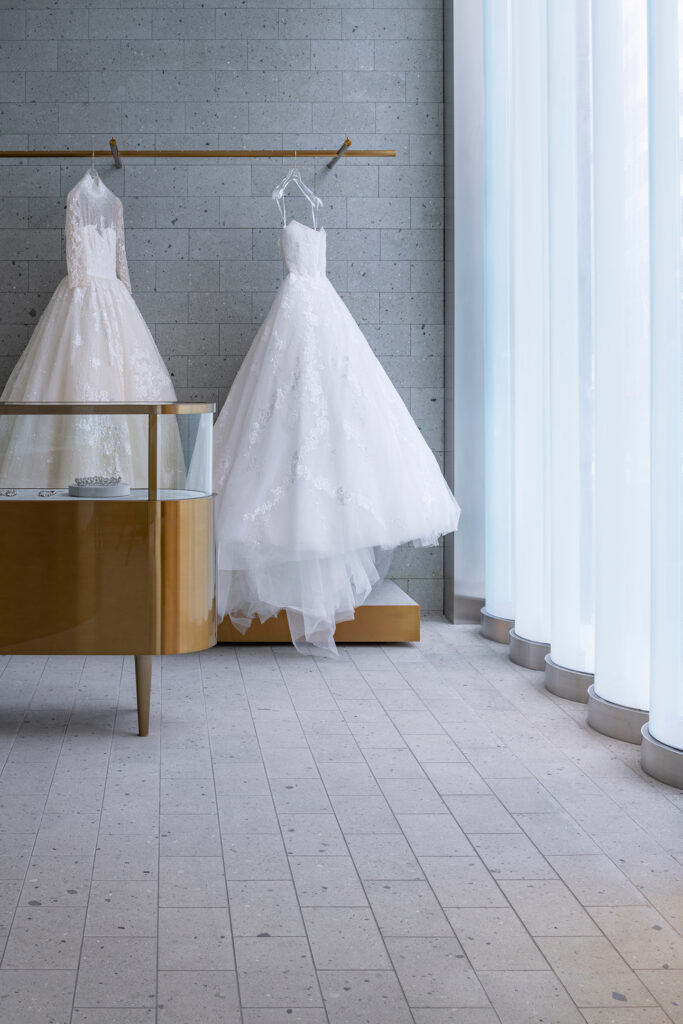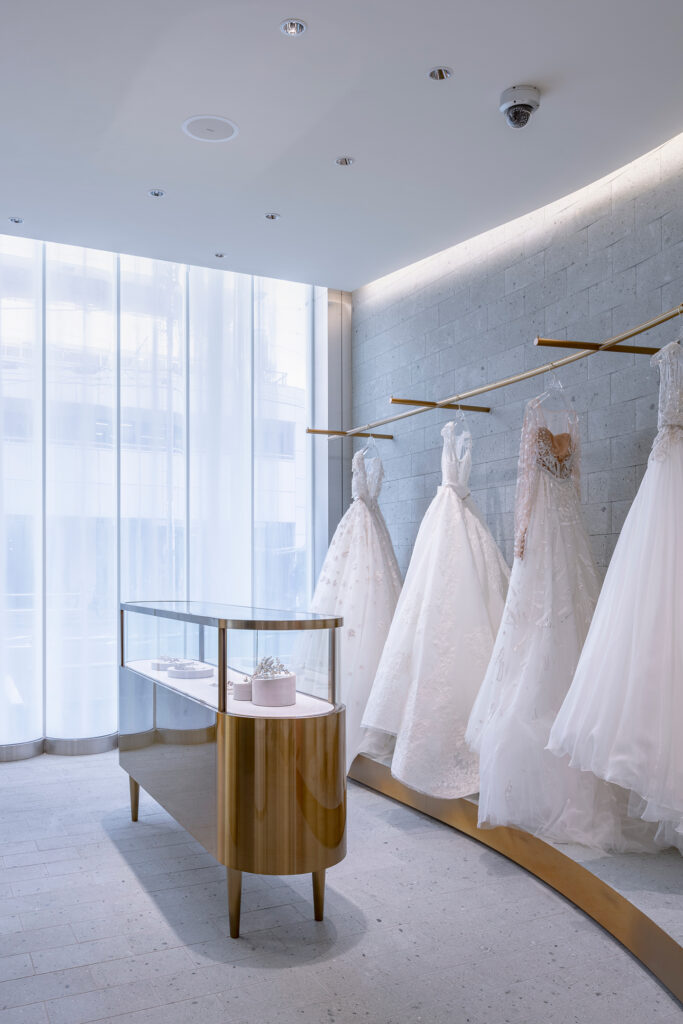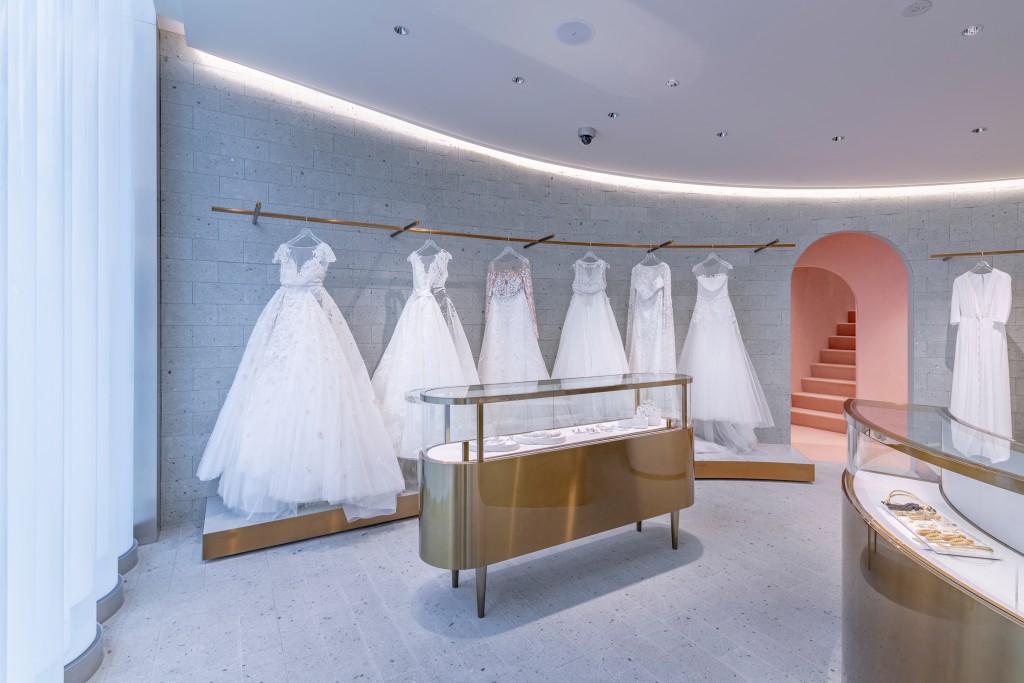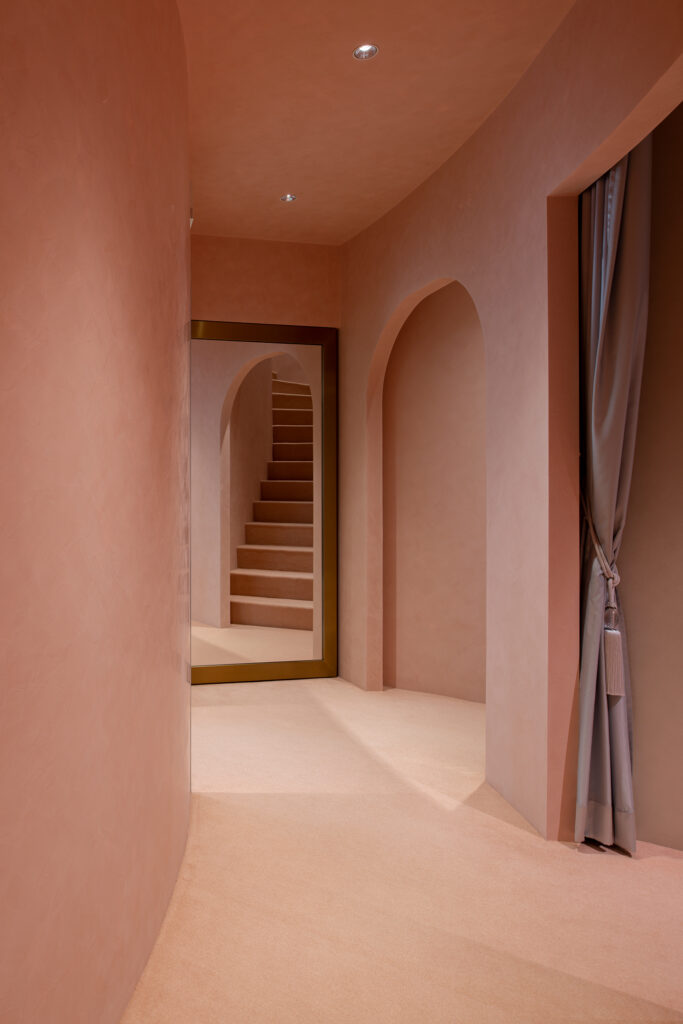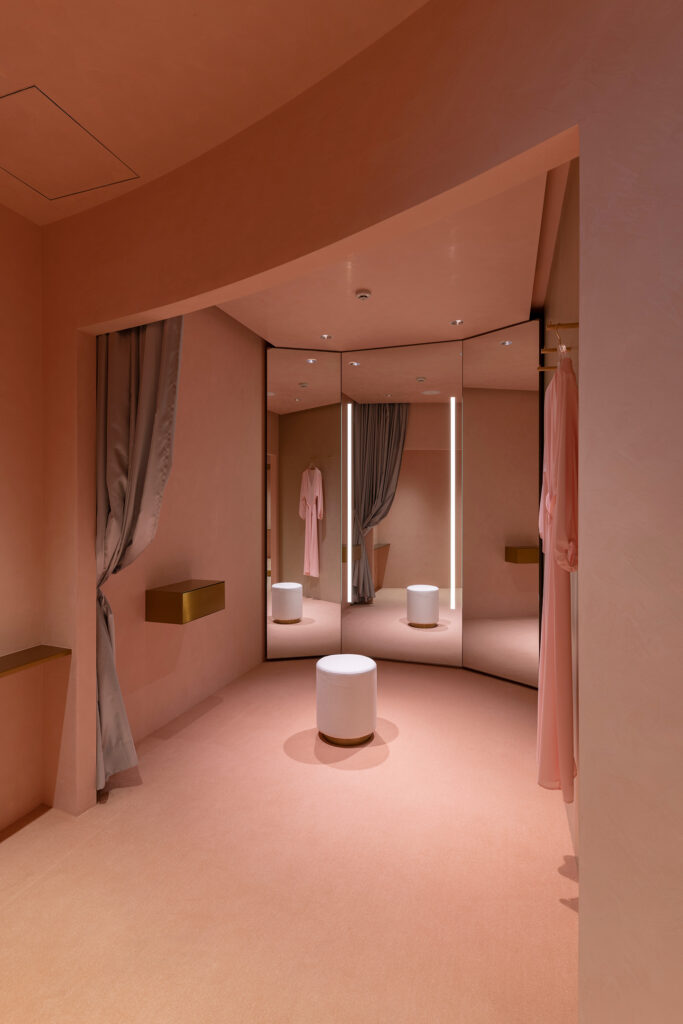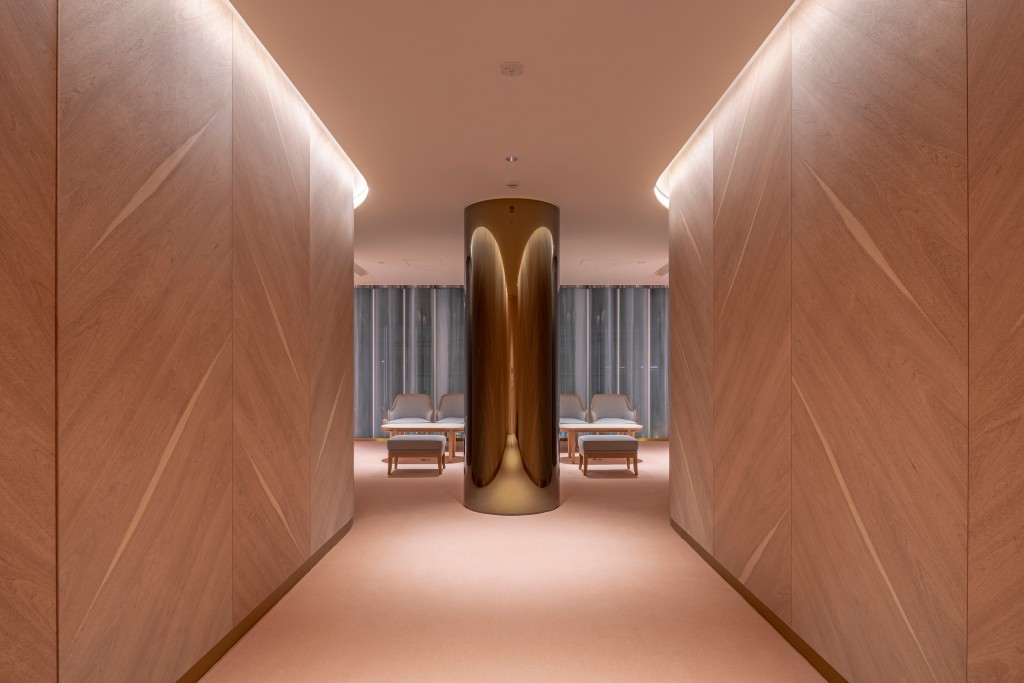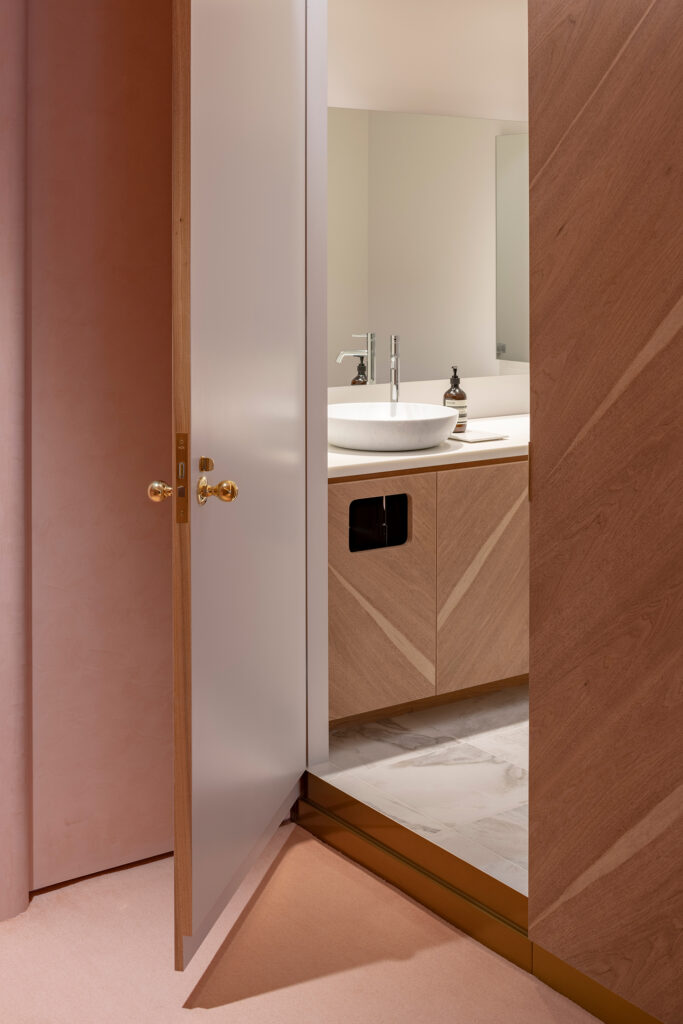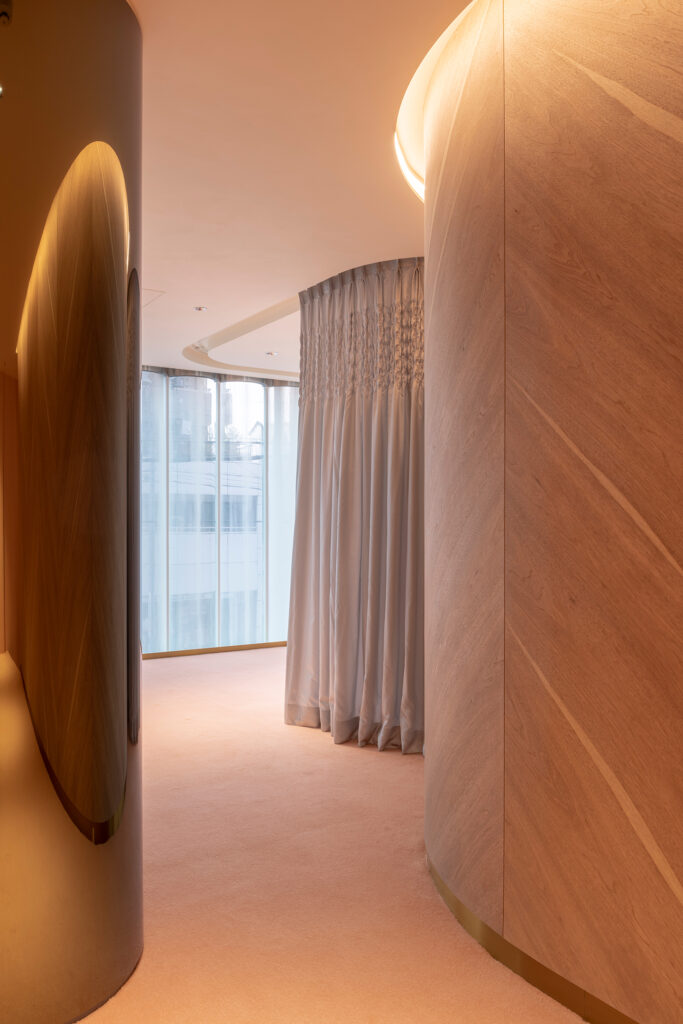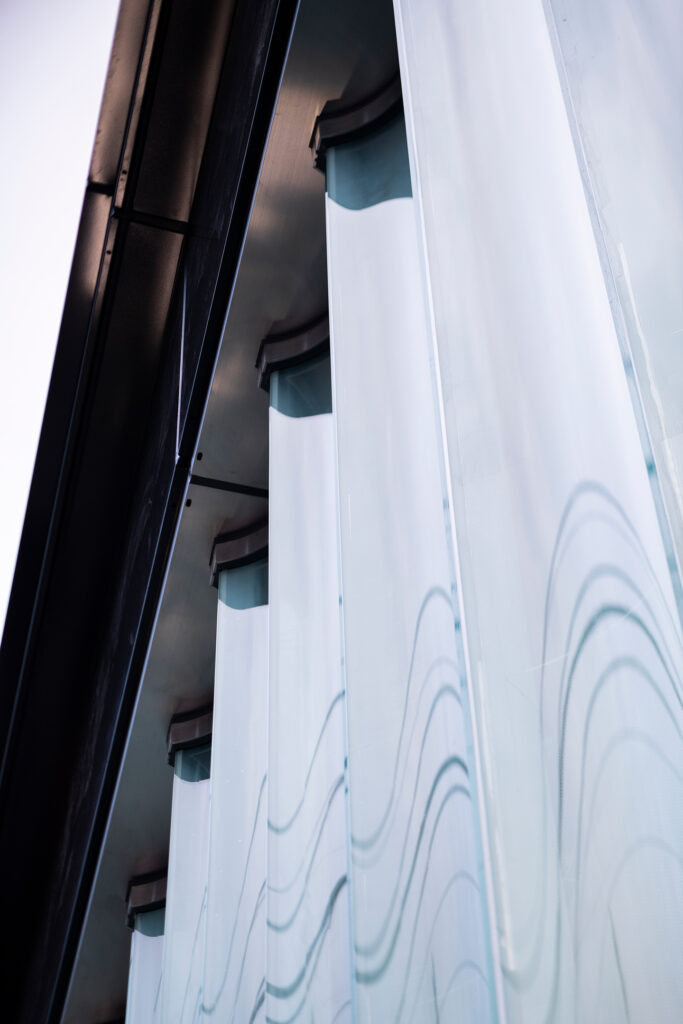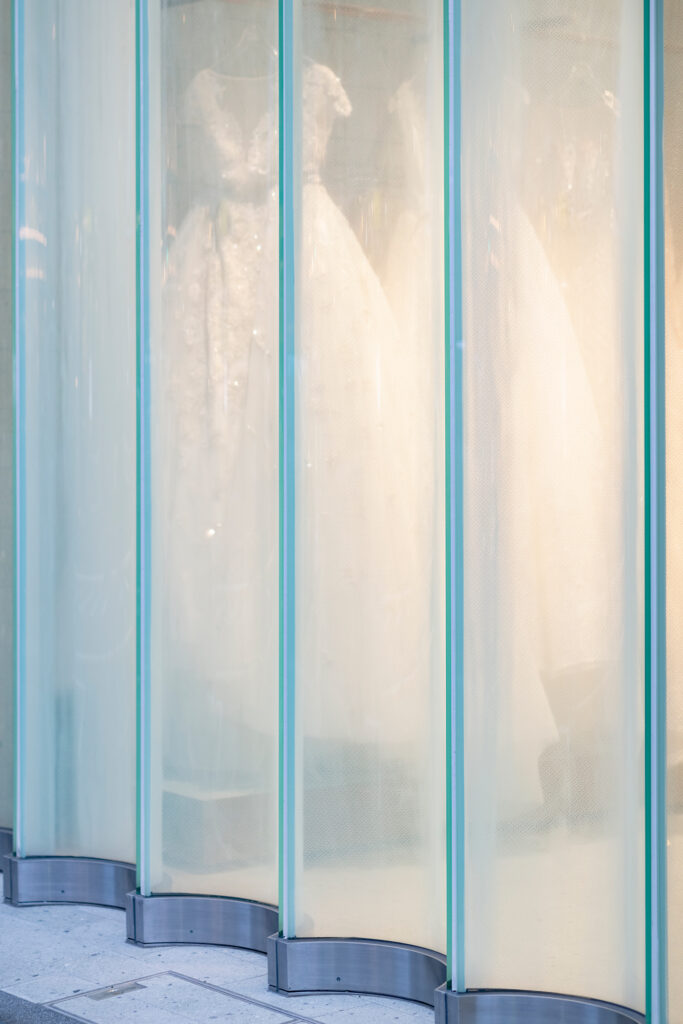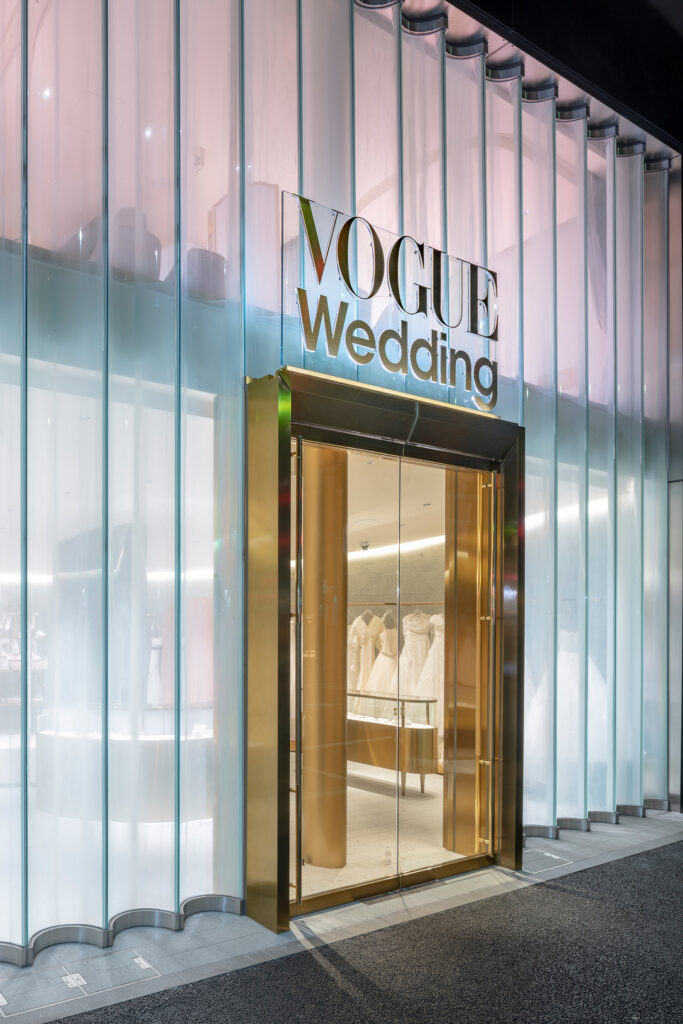 This is a project for the first wedding dress salon to be produced by the fashion magazine "Vogue" . The aim was to create a dignified space for encountering the special dress to be worn at a wedding ceremony.
When you step inside the ground floor entrance, first the dress showroom is seen. The motif is "apse" , a semi-circular space seen in traditional churches, having a symmetrical composition with a feeling of depth. The dresses that adorn the curved stone-clad wall are whiter than the gray of the stone, which highlights the fine design. Passing through the showroom you arrive in the fitting room, in pastel pink. In contrast to the dignified image of the showroom, dresses can be tried on at ease surrounded by this gentle soft color.
Going up to the second floor you arrive at an impressive hall with classic timber walls. The wall contains a door that is concealed so that guests are not aware of it, and beyond this door an office and stock room are concealed. Passing through the hall brings you to two bright natural light fitting rooms. The second-floor space is also symmetrical, and the sequence is designed to promote a feeling of elation among the visitors.
The façade along Kotto Dori Street is a continuously-curving glass wall like the drapes of a dress. The glass is printed with marble-like white stripes, creating a gentle impression by adding an organic element to the inorganic glass.
While respecting the tradition and culture of fashion, Vogue is a leader at the forefront of fashion, and its philosophy is incorporated into this space. As a result, it is anticipated that this salon will increase the excitement of the visiting brides-to-be for their special day.
VOGUE Wedding Salon
Architecture
Title

Date

2018.07 - 2019.02

For

commercial

Size

194.79㎡

Status

Completed
Staff
Direction

Yuko Nagayama
Sahori Ohsawa

Build

ISHIMARU

Cooperation

Asahi Building-wall Co., Ltd.(Exterior)

Curtain Design

Youko Ando Design

Photo

Nobutada Omote