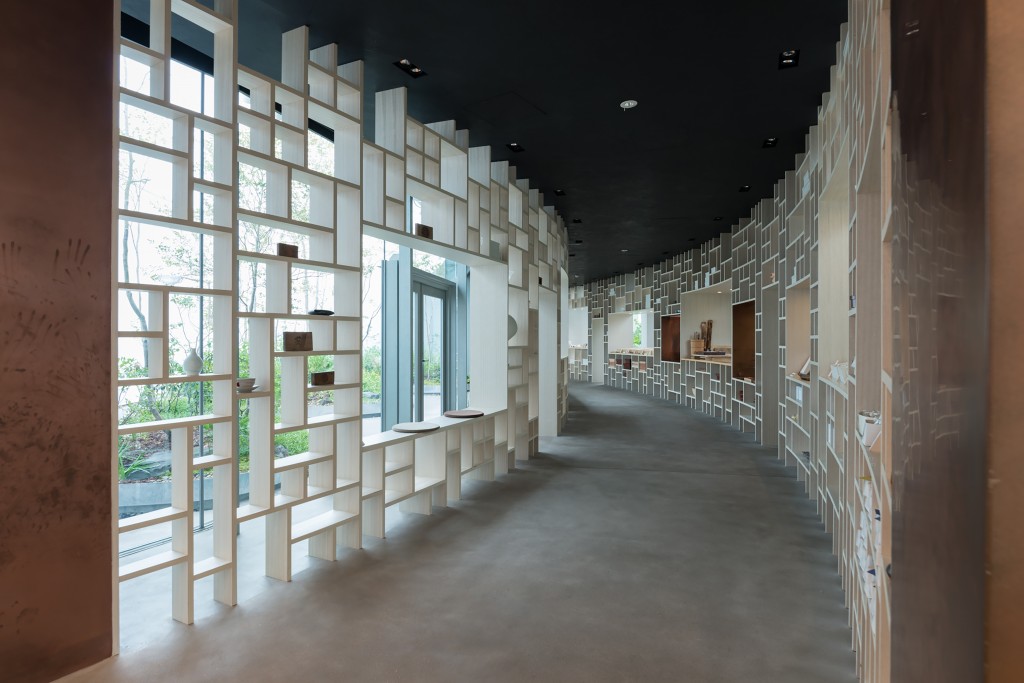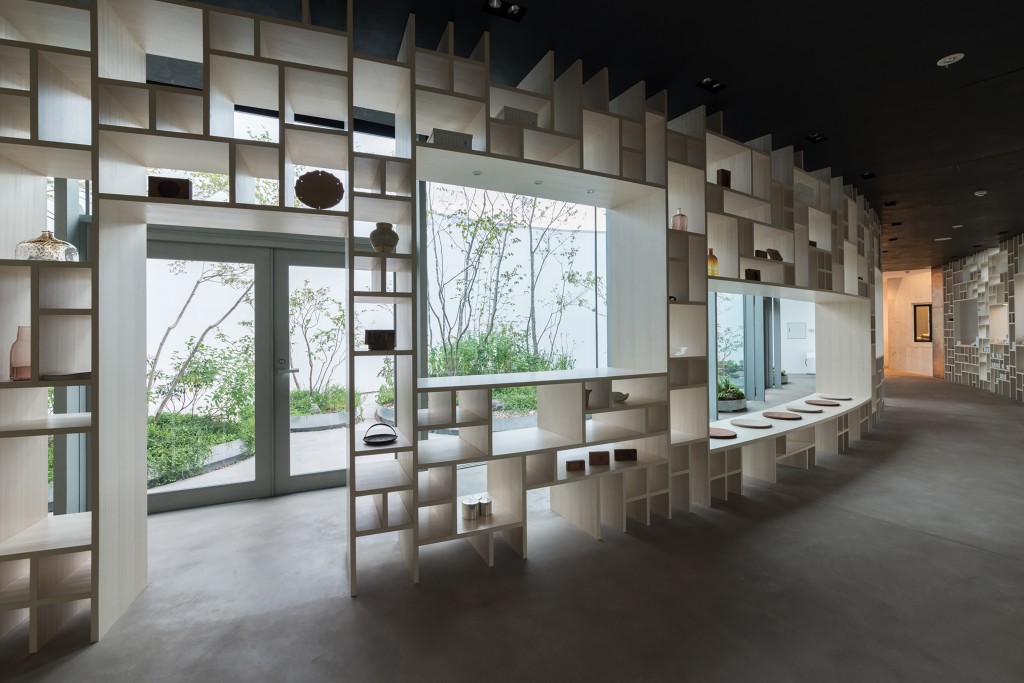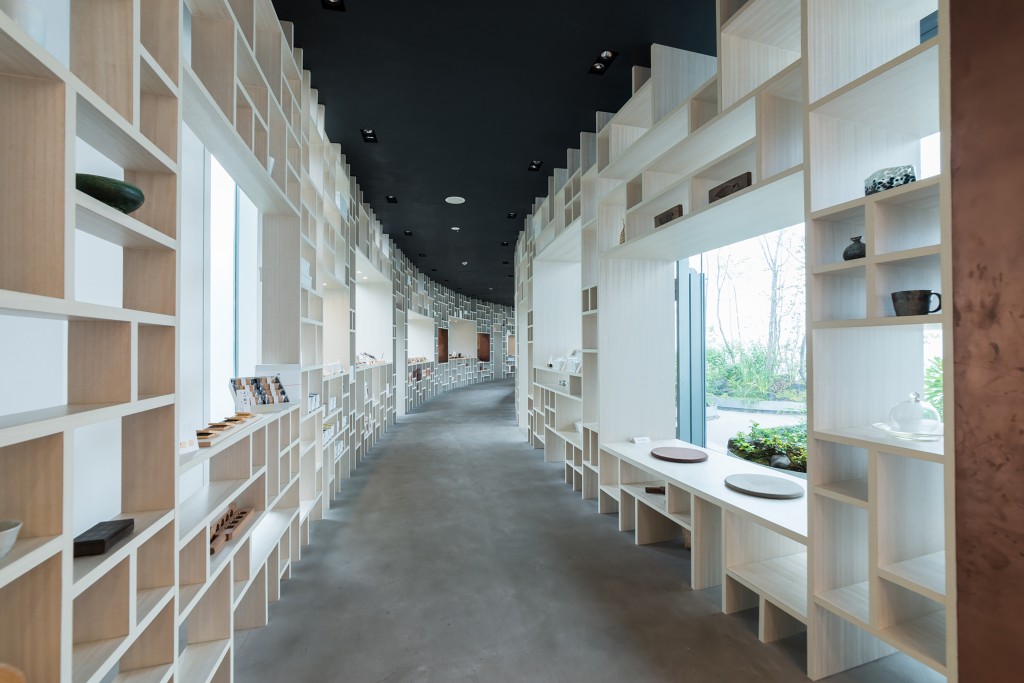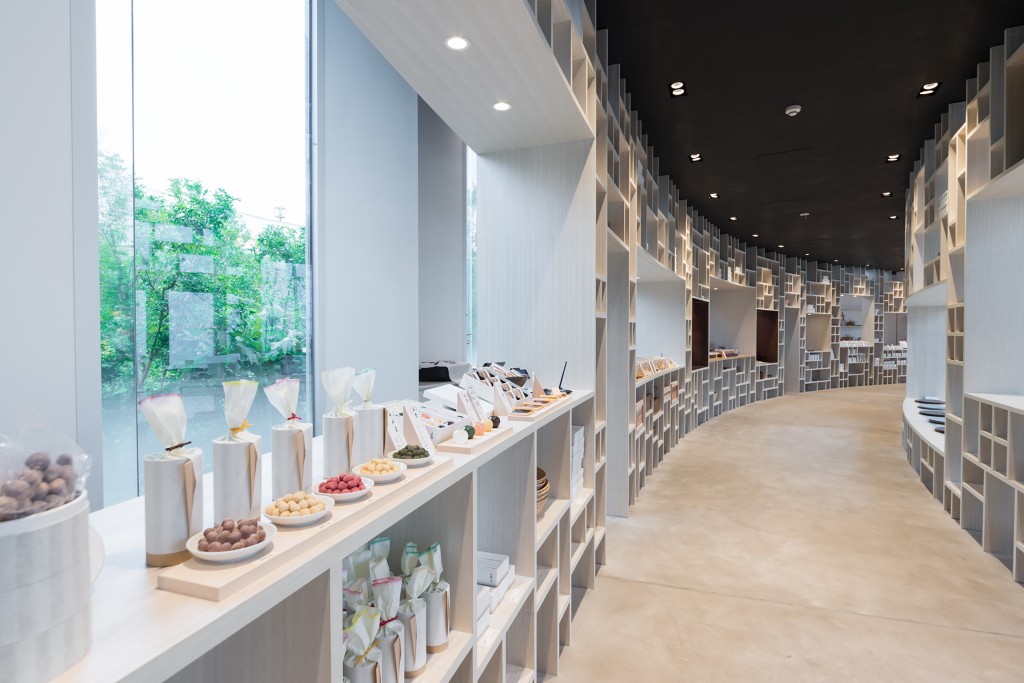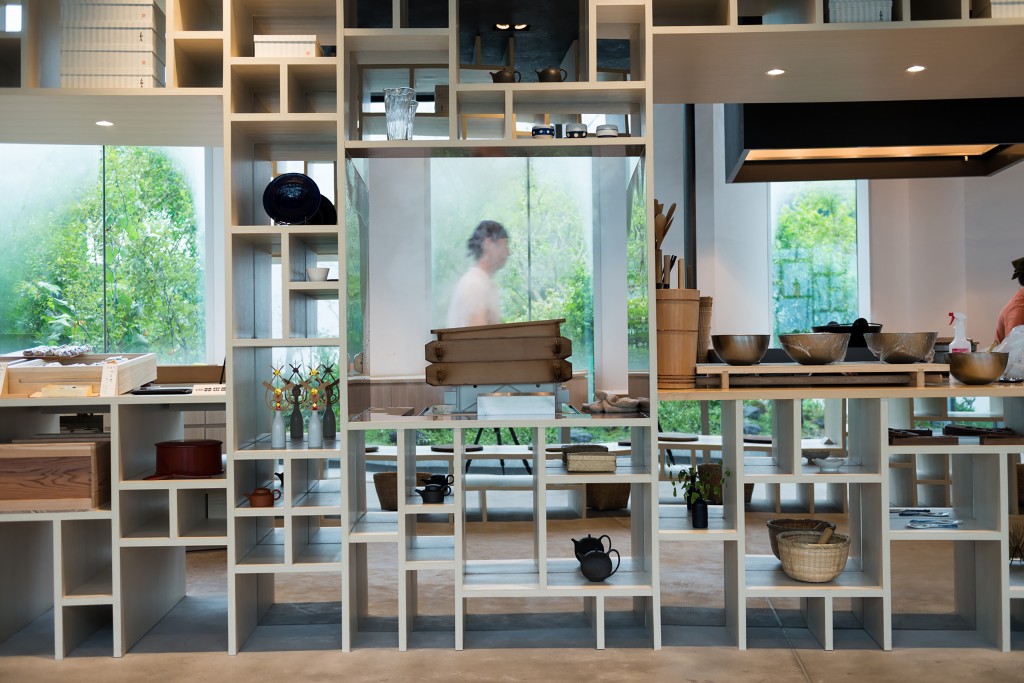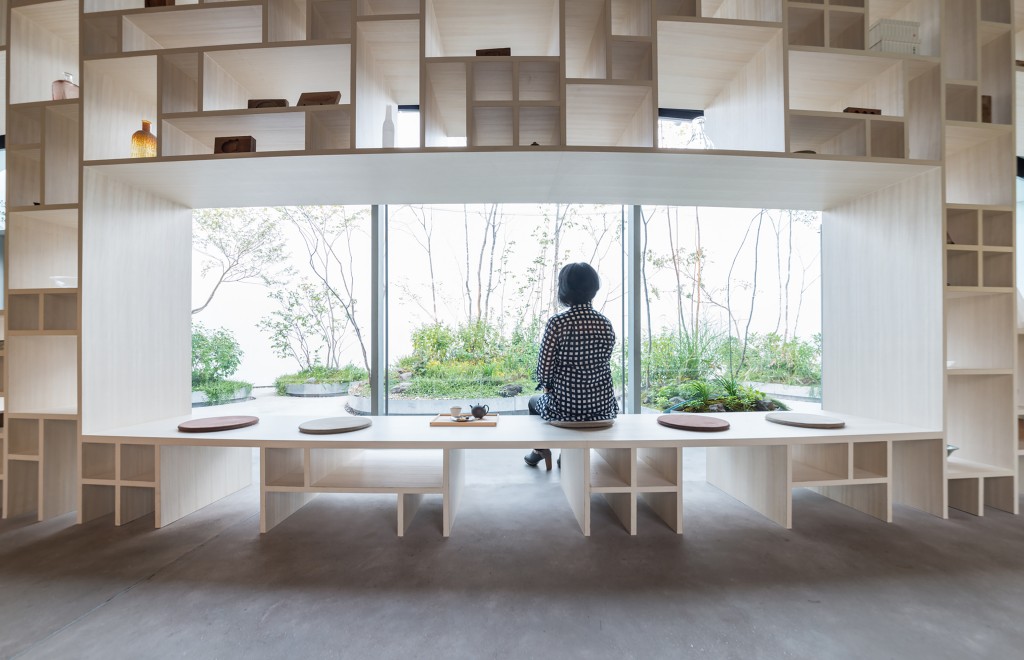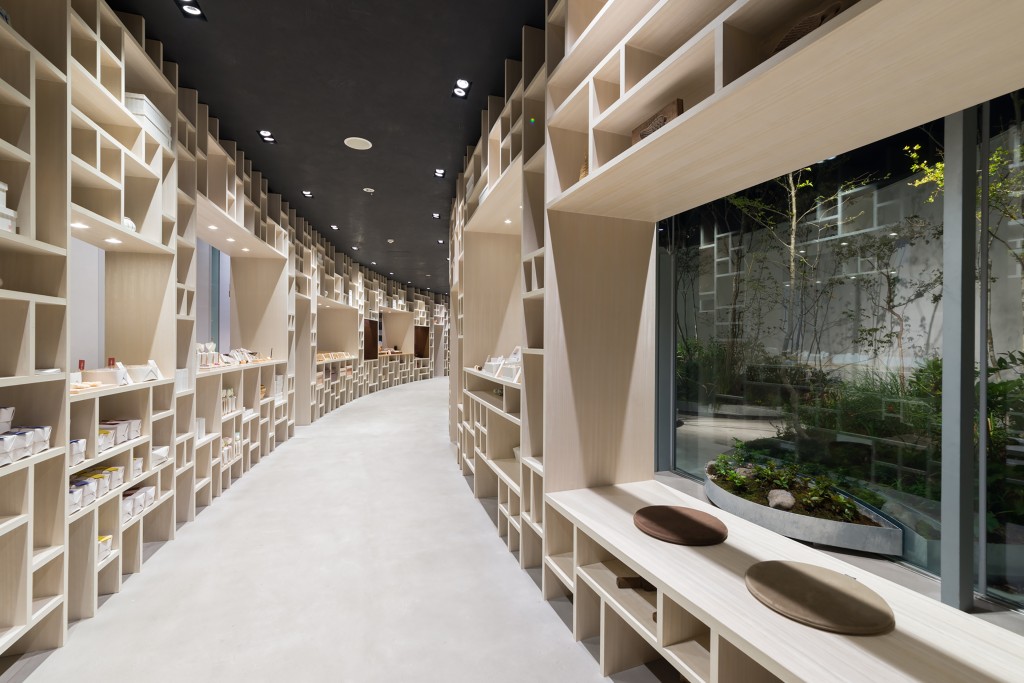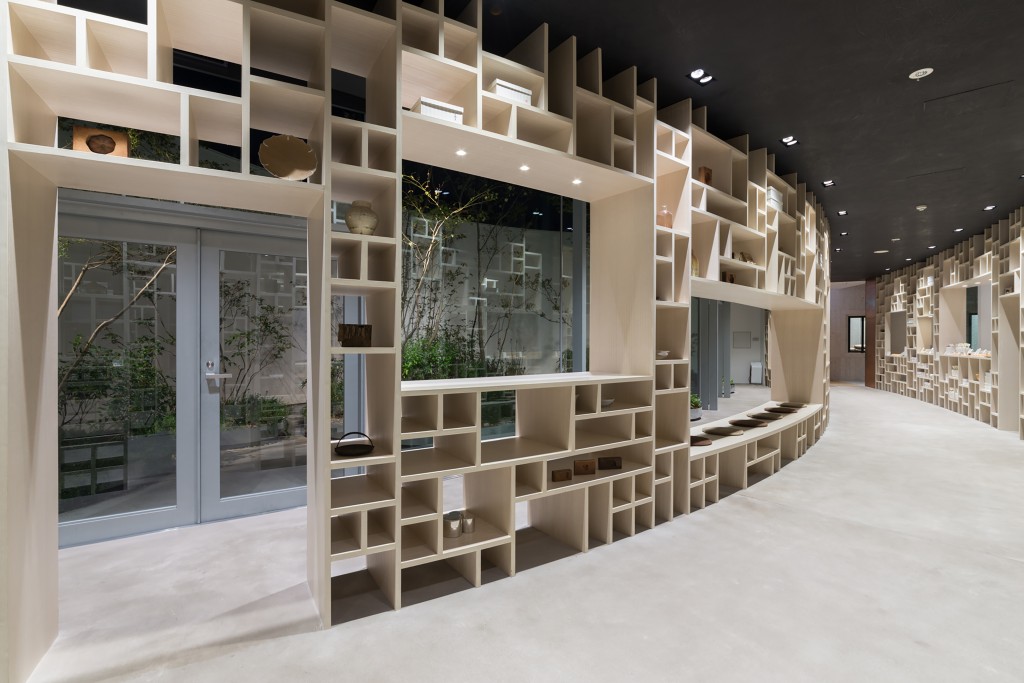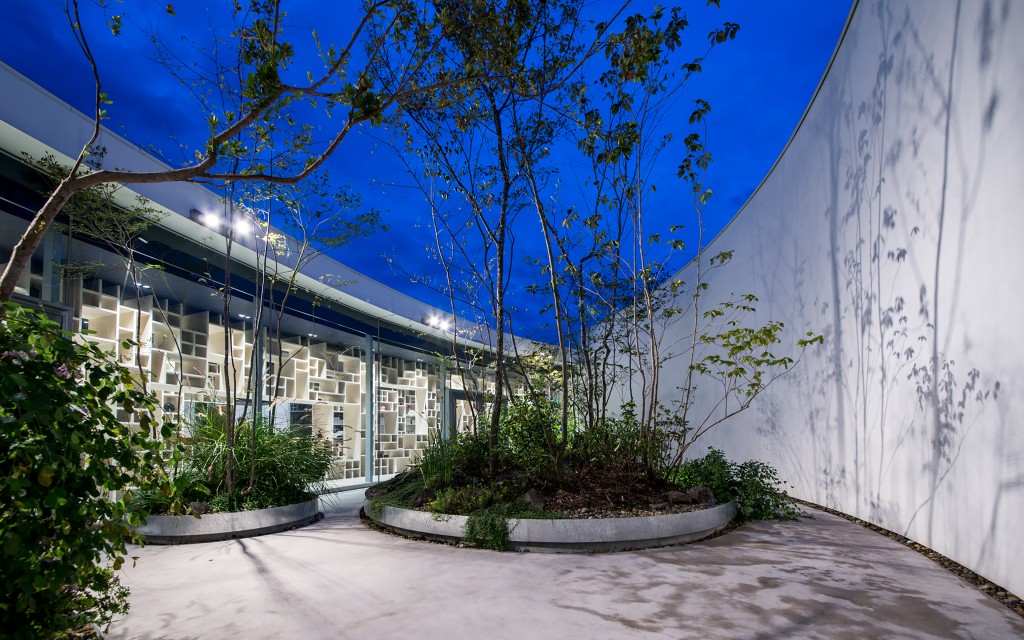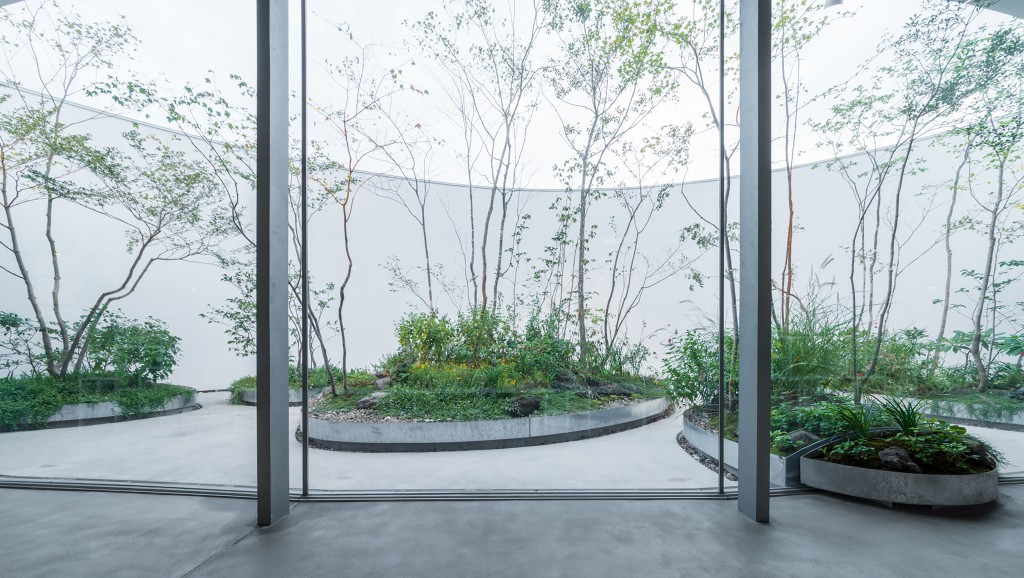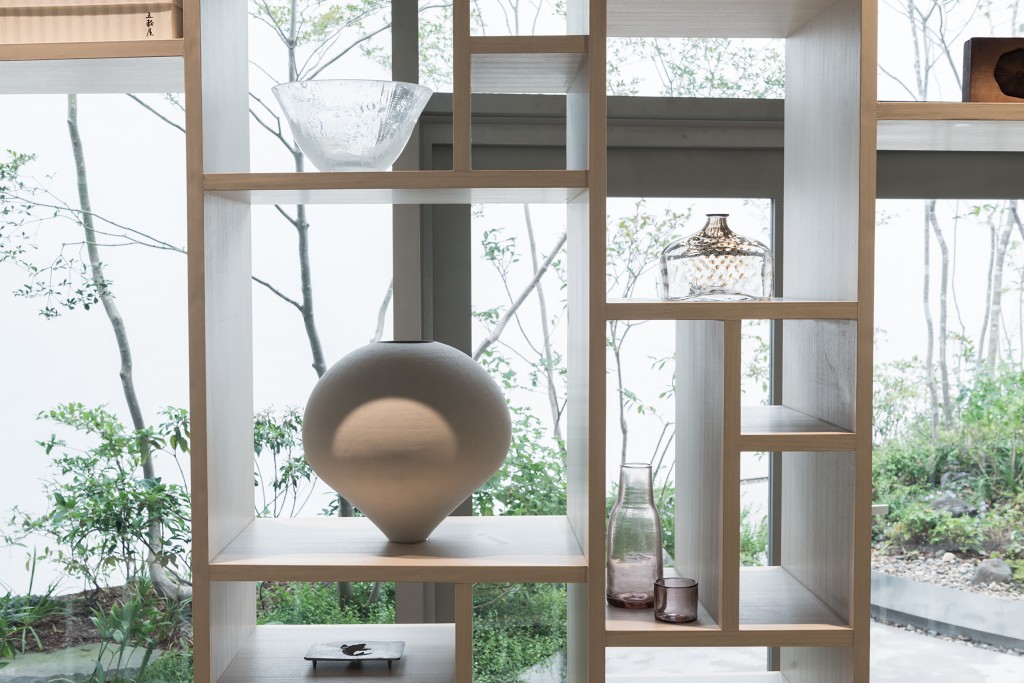 Gokokuya is Japanese sweet store featuring Japanese-style educational sweets produced with five grains and fermentation. We were asked to design a space not only for selling products, but also to demonstrate how the sweets are produced, and let the customers taste them. The owner' s special request was to create a space that would make visitors feel like they have stepped in the street in Kyoto.
In response to the request, we placed two rows of grid shelves that had a curve. Because of the curve, the path in between the shelves cannot be seen through from its entrance to the end, and the scenery seen from the both sides of the grid would keep altering every each step you' d take. The shelves of approximately 1000 grids each have their own function; a window of showing the demonstration; a shelf to display products; a small window overlooking the garden; or a chair of the tearoom. The depth of the shelves vary to each area, in order to play their own demanded roles.
The main garden seen from the inside was designed by the garden designer, Toshiya Ogino. Inspired by the five grains of the store' s concept, five large planters were installed to show seasonal trees and flowers in the style of Ikebana (Japanese style flower arrangement). Both the interior and the garden were finished with Tataki (mixture of soil, slaked lime, and bittern). Some of the planters penetrate into the interior to make a continuity between the interior and the garden. While walking by, the appearances of the five gardens would continue to alter beyond the grids.
Gokokuya
Architecture
Title

Date

2014.02 - 2014.07

For

commercial

Size

137㎡

Status

Completed
Staff
Photo

Nobutada Omote