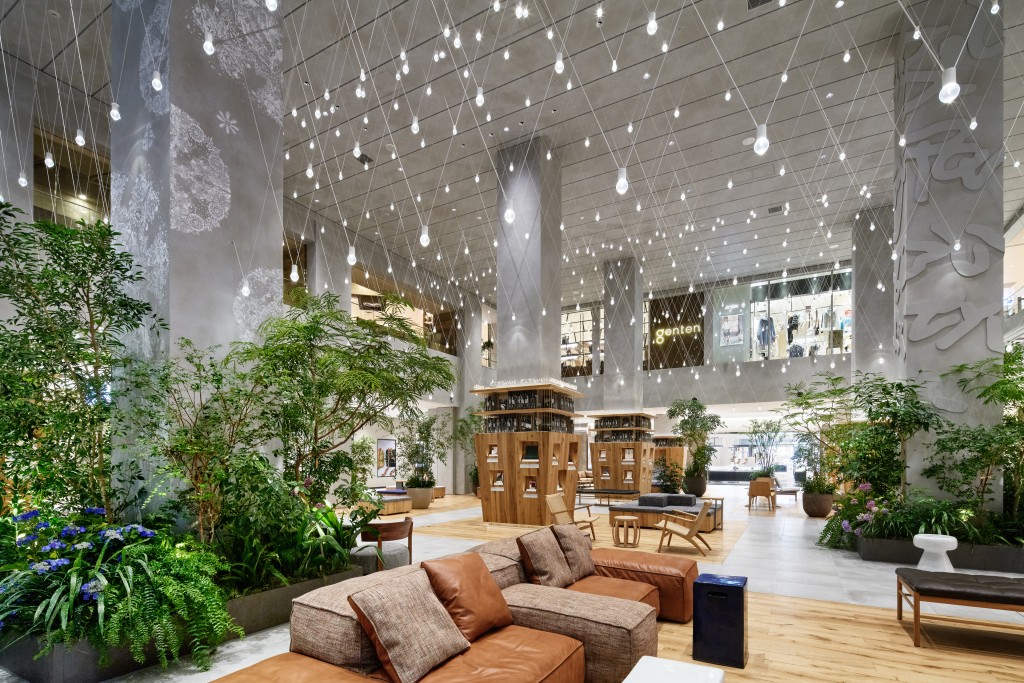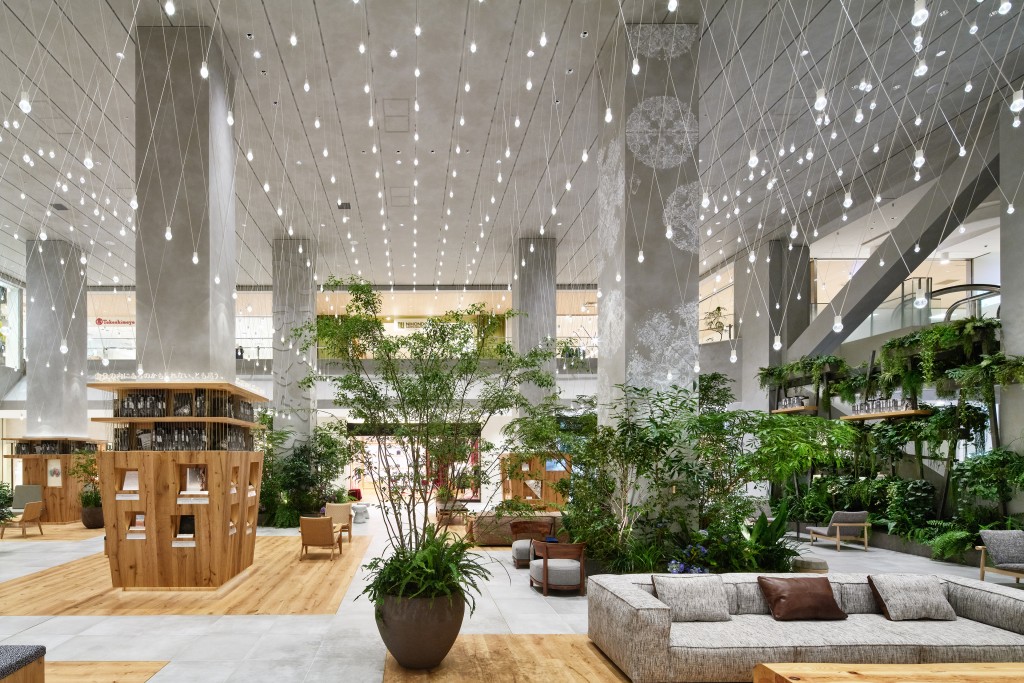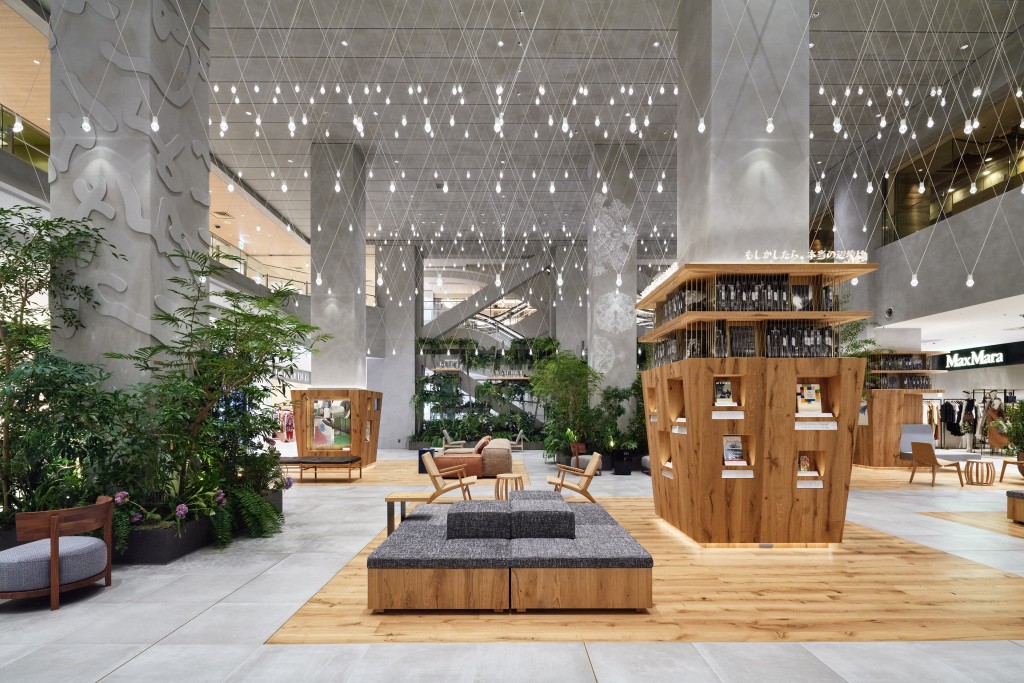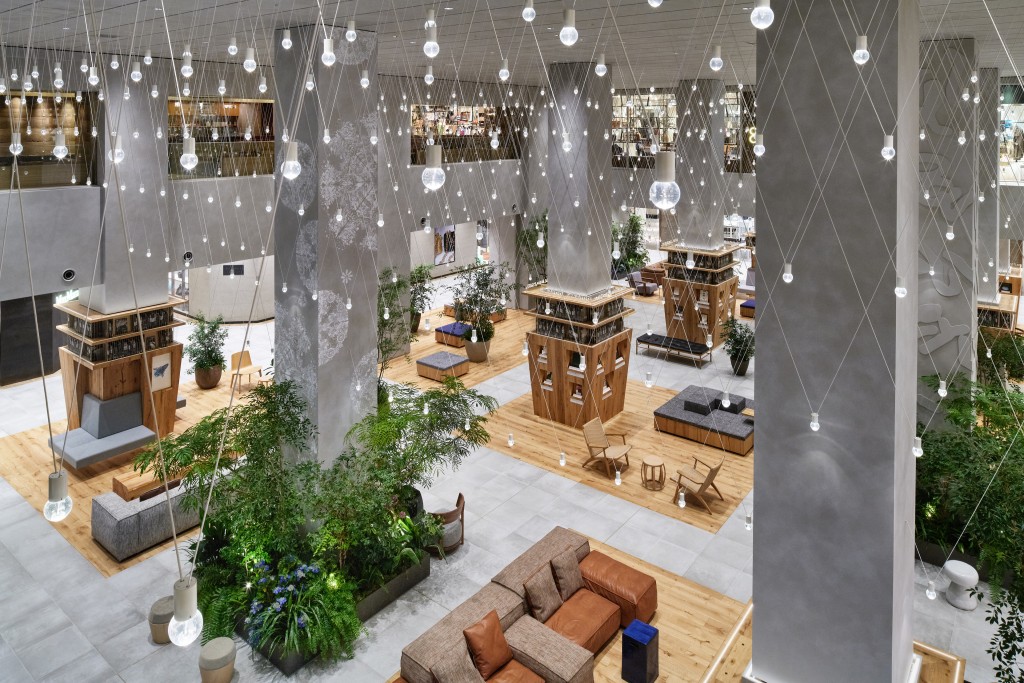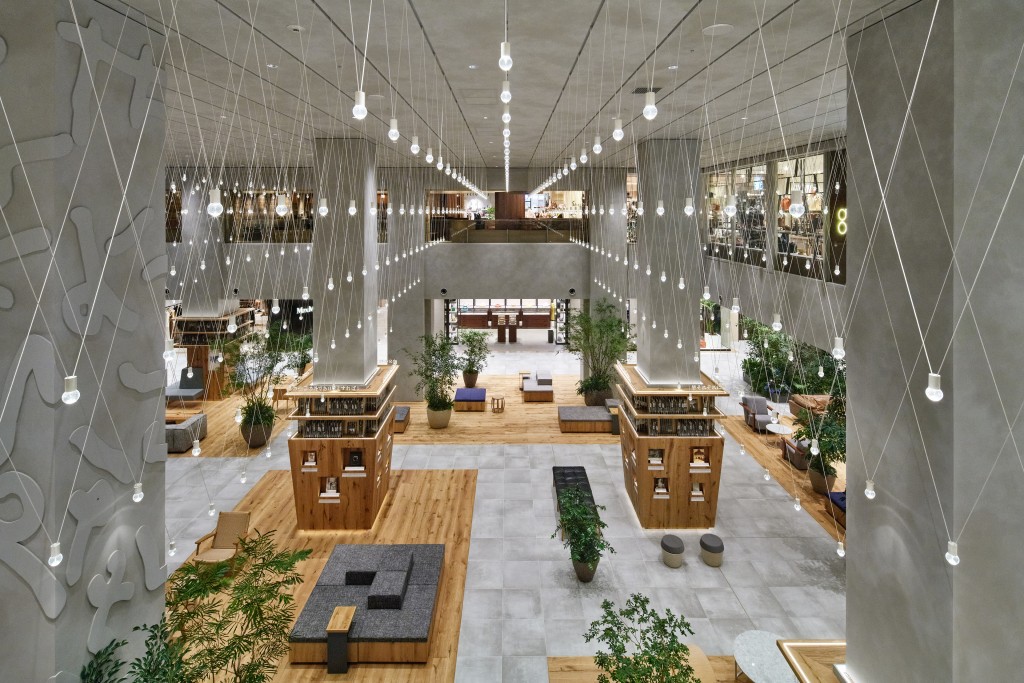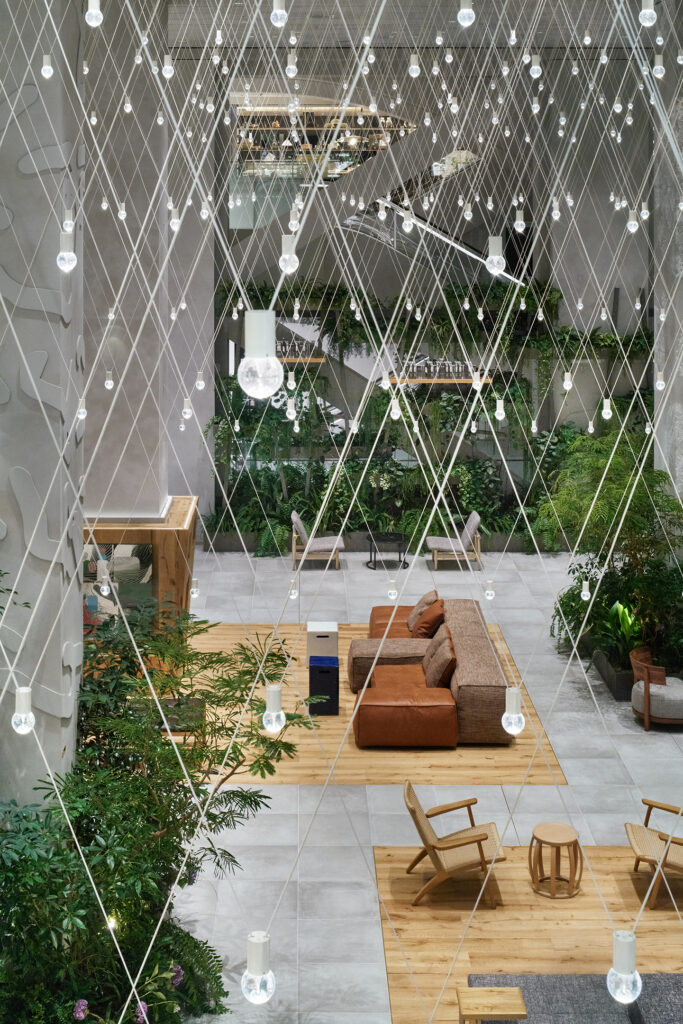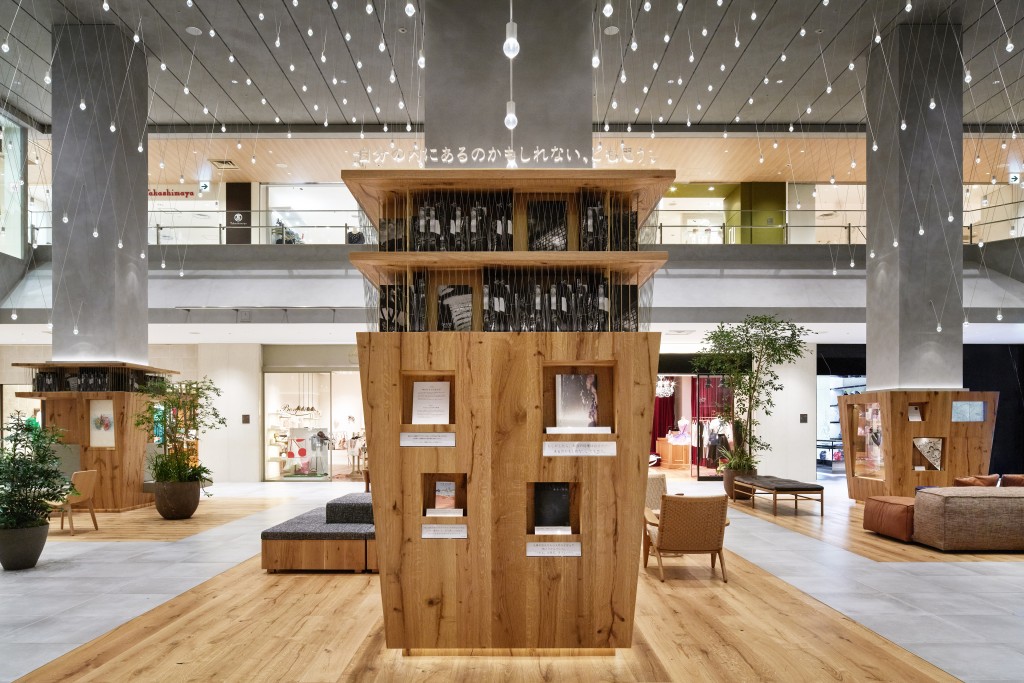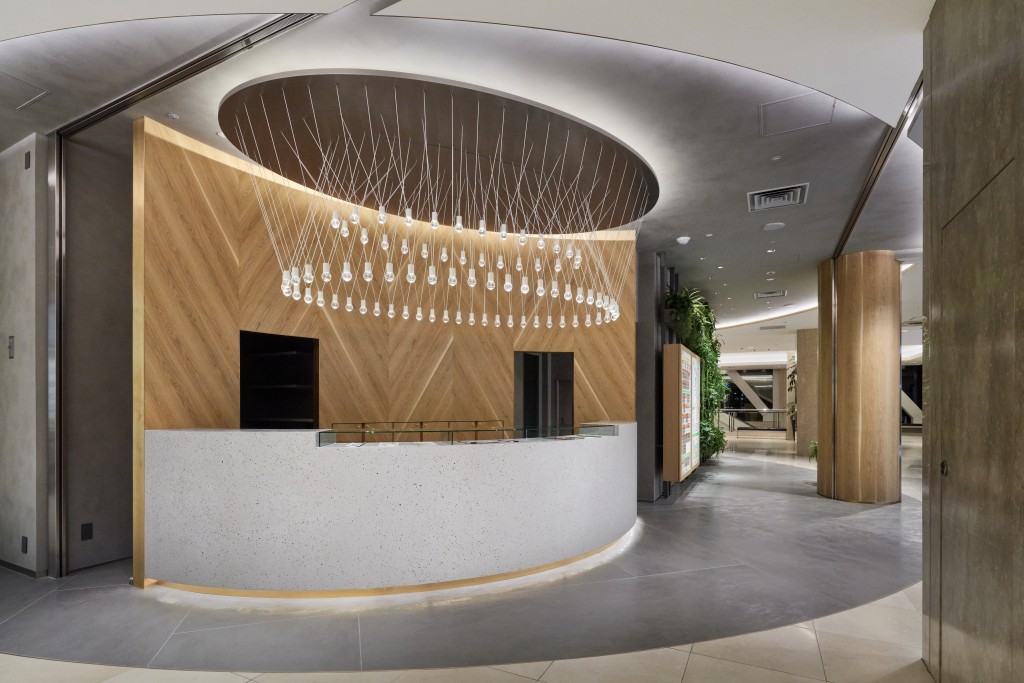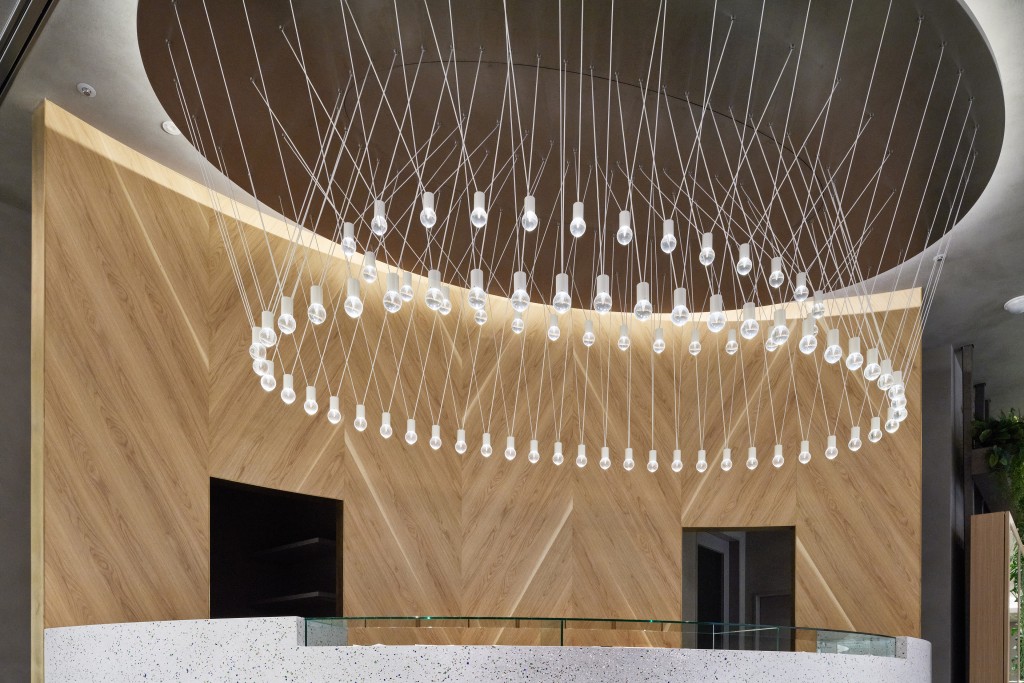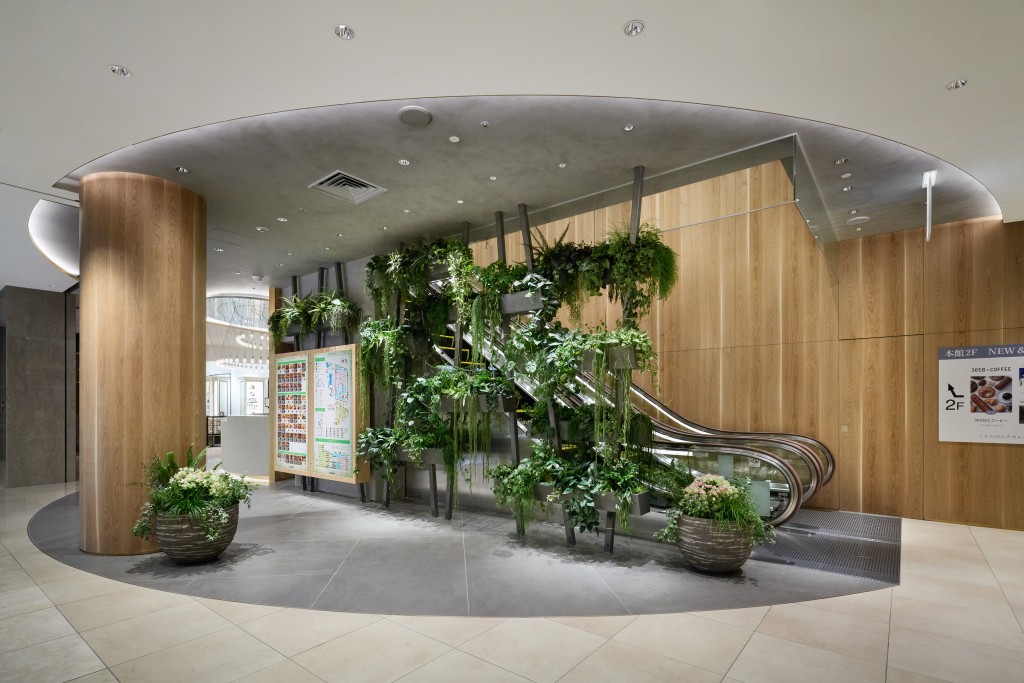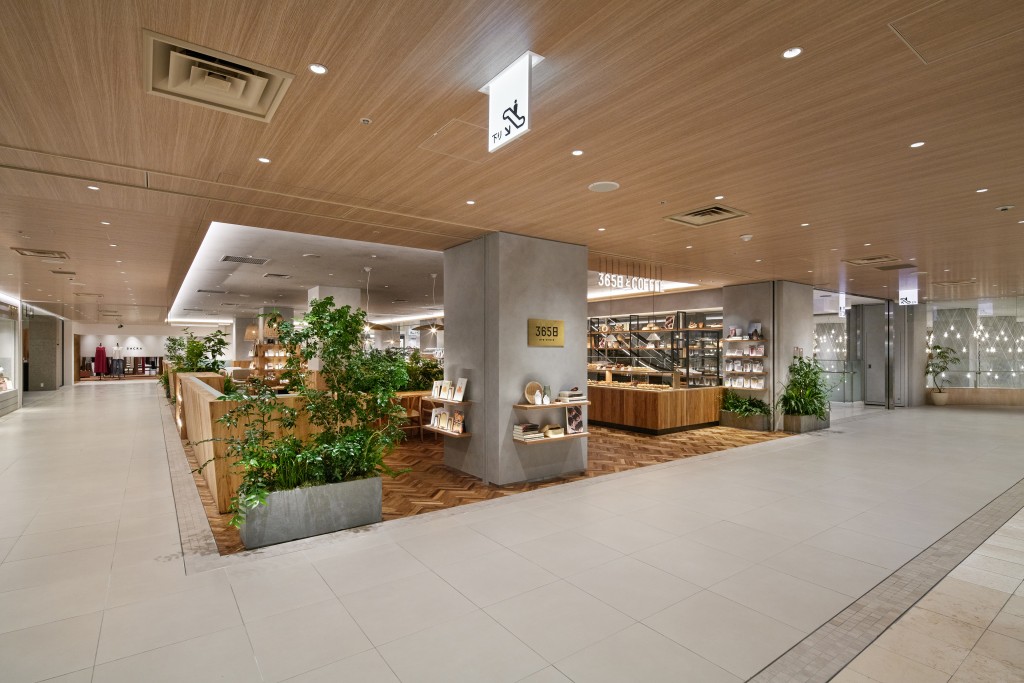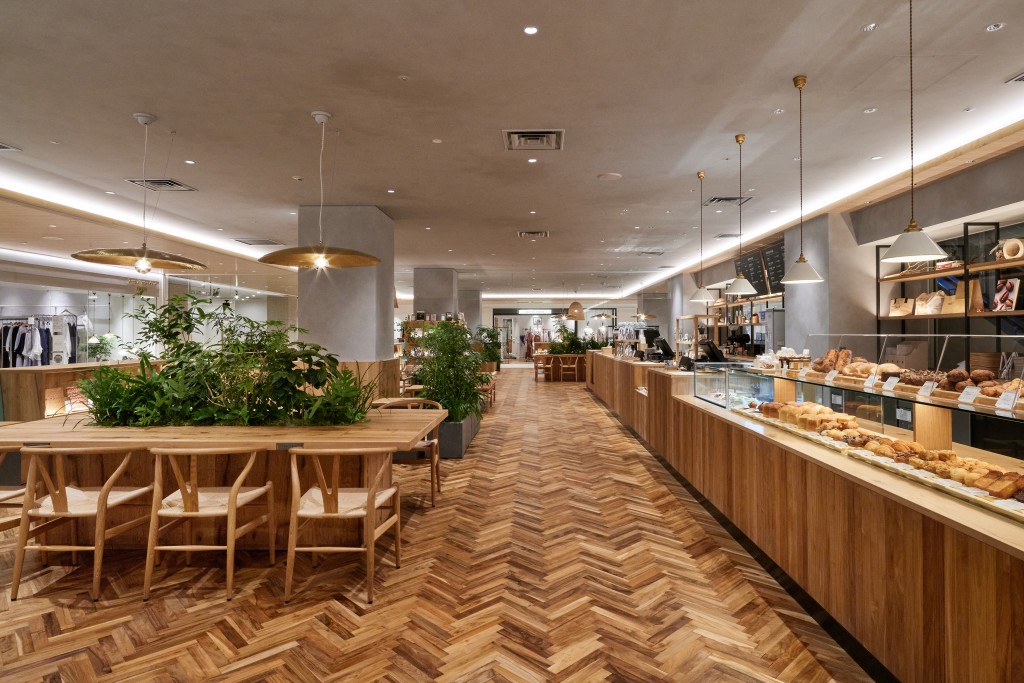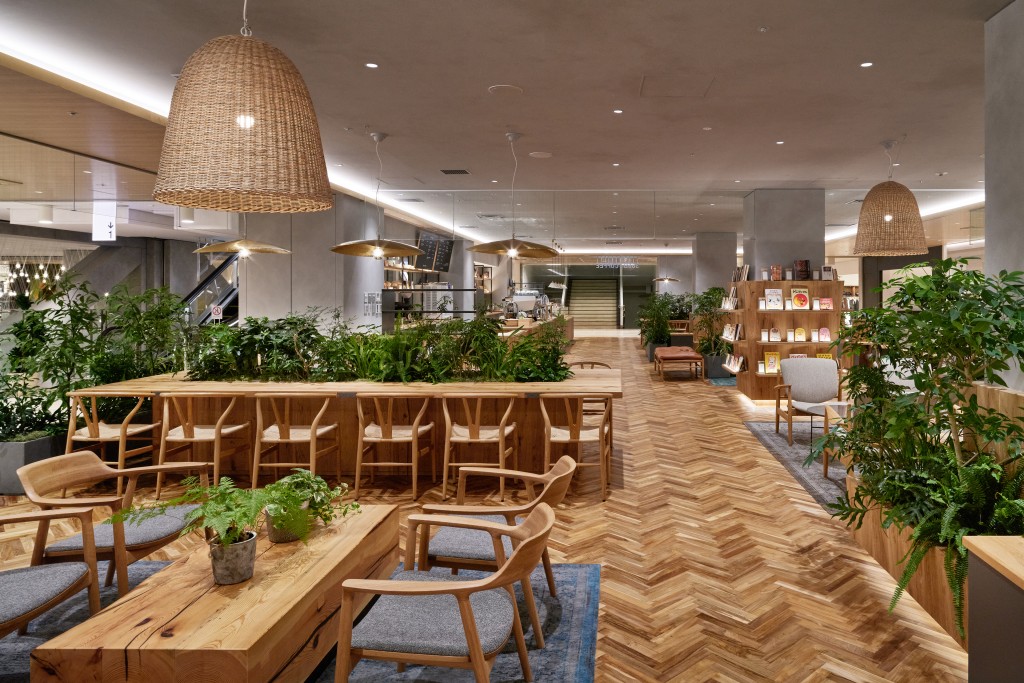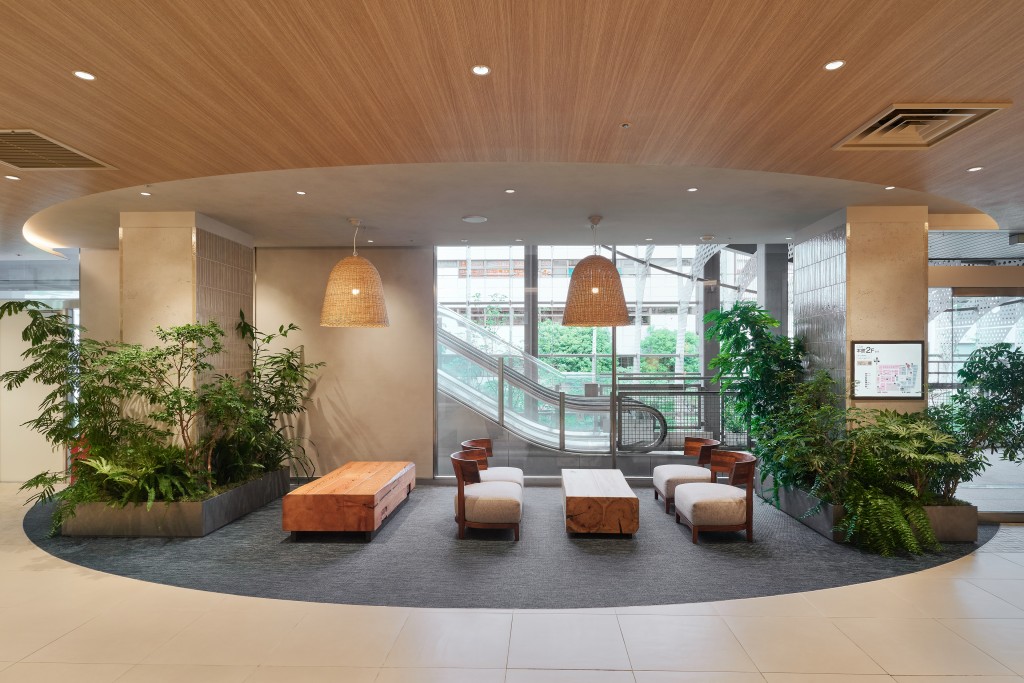 The Tamagawa Takashima S/C project, renovation of the Grand Patio common area and addition of the 2nd floor cafe. A new concept, "Library & Art" was introduced to this local 50 year old recreational space. We wanted to create the large atrium to be an intimate space, sometimes like a park, sometimes like a library, where visitors can have fresh encounters with books and art. There are three main elements in the space: the "Cluster of
Light" ,the" ShelfWhereOneCanMeetStories" ,and"GreeneryLikeaPark" . The "Cluster of Light" is made up of 669 light bulbs suspended from two cords like a necklace. These lights and lines are woven together creating a cloud-like assembly of lights. By varying the height of the hanging bulbs into a dome shape, a huge intimate space has been effectively created beneath.
The "Shelf Where One Can Meet Stories" is designed as a place to encounter books. It emphasises books by displaying them with cover face out, featuring a selected passage carefully placed just below. One of the bookshelves is dedicated to art, with beloved books and tools that the artists used and kept throughout the creation of their artworks, allowing visitors to really feel the story behind the creation. Abstract artworks which make you feel induced into a mood decipherment are painted onto the two pillars of the atrium.The cafe on the 2nd floor also includes a bookshelf lined with 100 books dedicated to bread and coffee.
The "Greenery Like a Park" concept was inspired by the history of Futakotamagawa as a holiday resort in the suburbs of Tokyo. The Japanese plants were chosen and planted with an image of Karuizawa and Todoroki Valley, to become an extraordinary summer resort forest in the midst of everyday life. Here you will sense and feel each of the four seasons differently.
As a commercial facility of modern day, it is necessary to be conscious of the SDGs, so the materials used for the overall interior and furniture are created with sustainable and scrap materials.
Tamagawa Takashimaya S.C. Grand Patio
Architecture
Date

2019.05 - 2020.04

For

commercial

Size

2,280.28㎡

Status

Completed
Staff
Direction

Yuko Nagayama
Shoichi Hirota
Hideo Yokota
Daisuke Yamagishi

Build

Tokyu Renewal Co., Ltd

Lighting Plan

Izumi Okayasu Lighting Design
Daiko Electric Co., Ltd.

Planting Design

SOLSO

Art curation

Sakie Takasu

Photo

Daici Ano