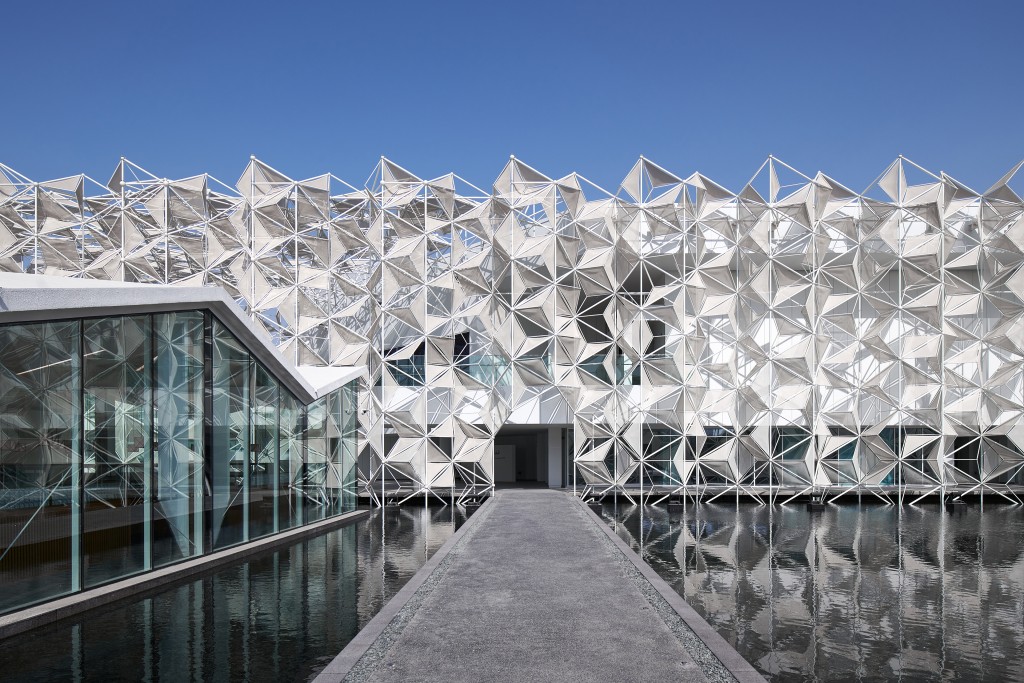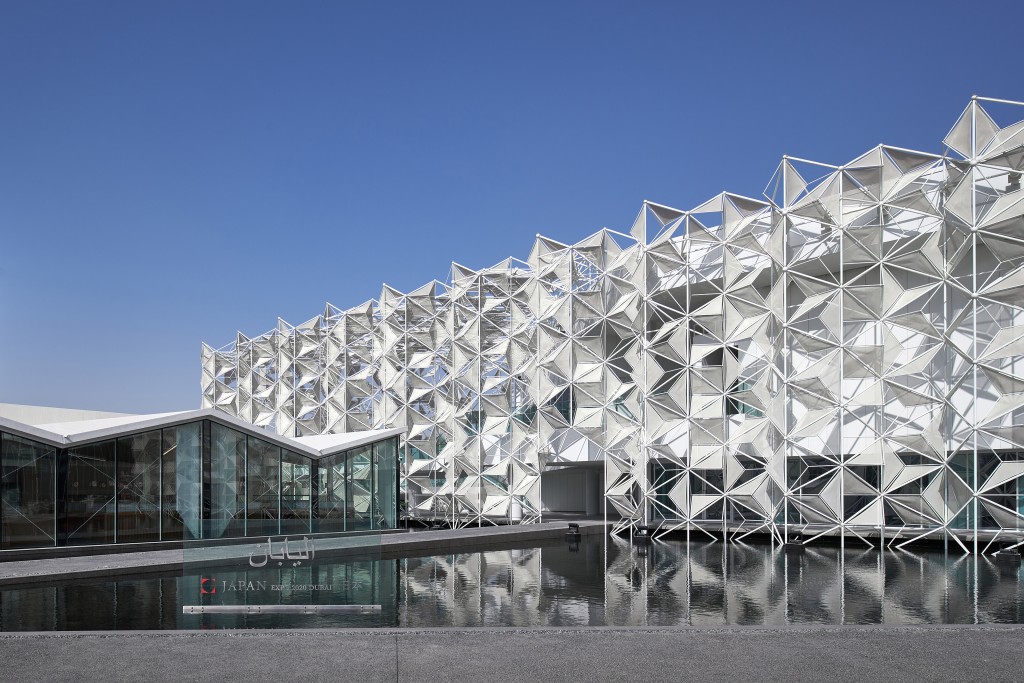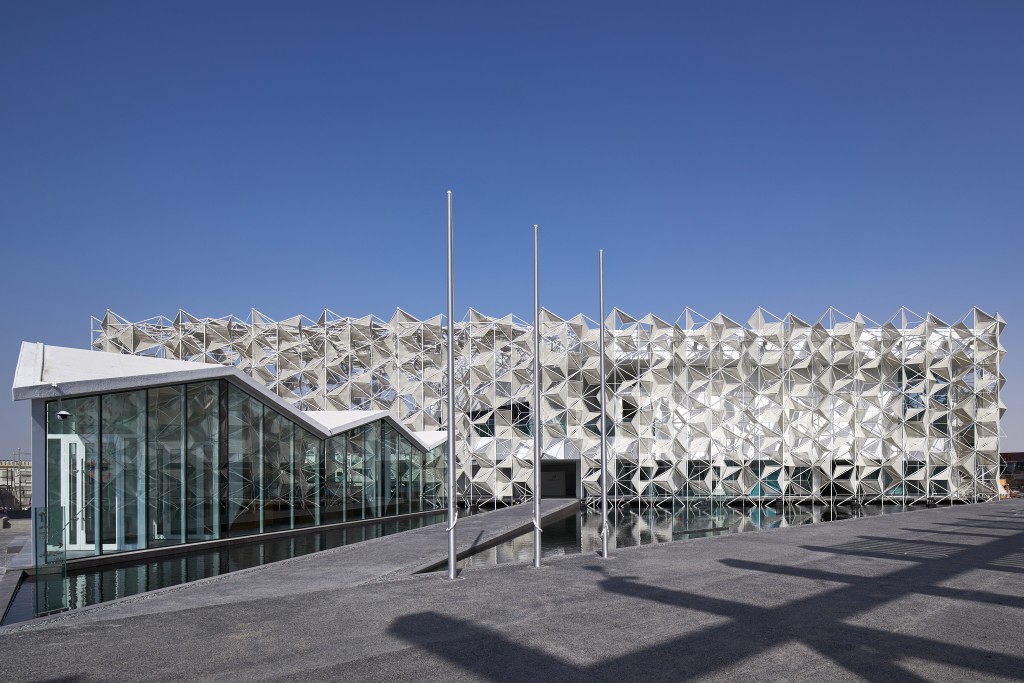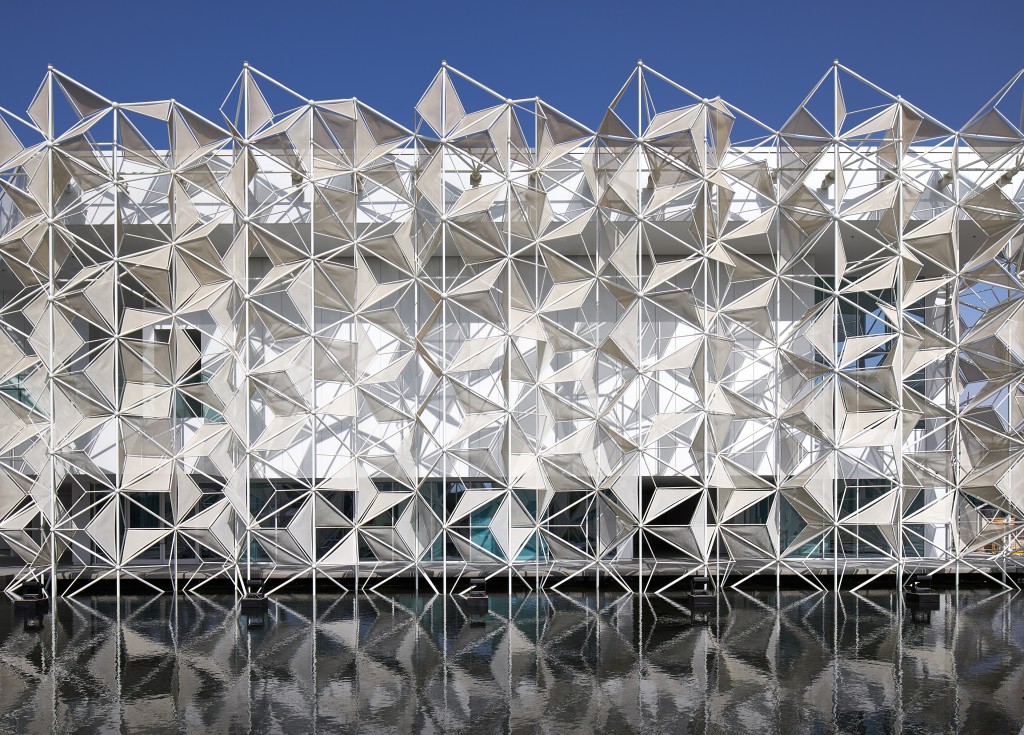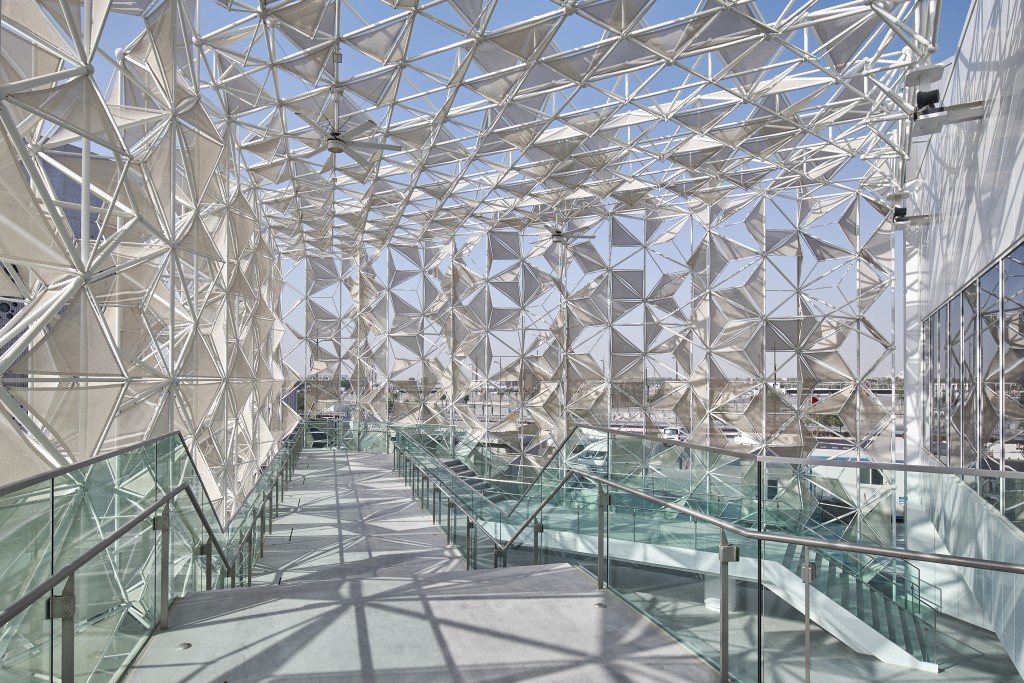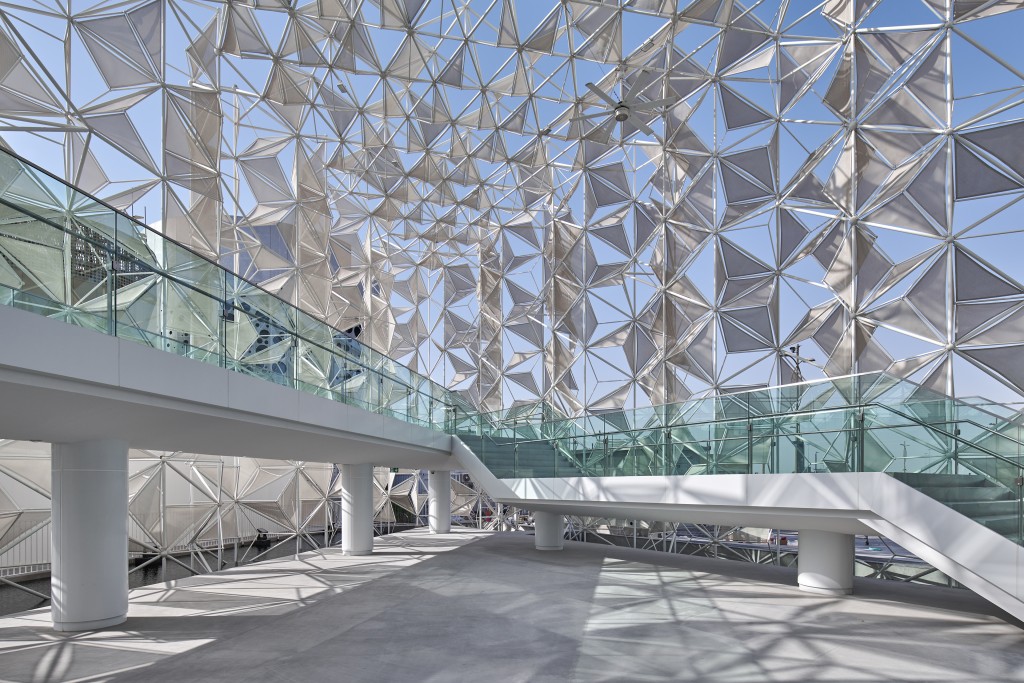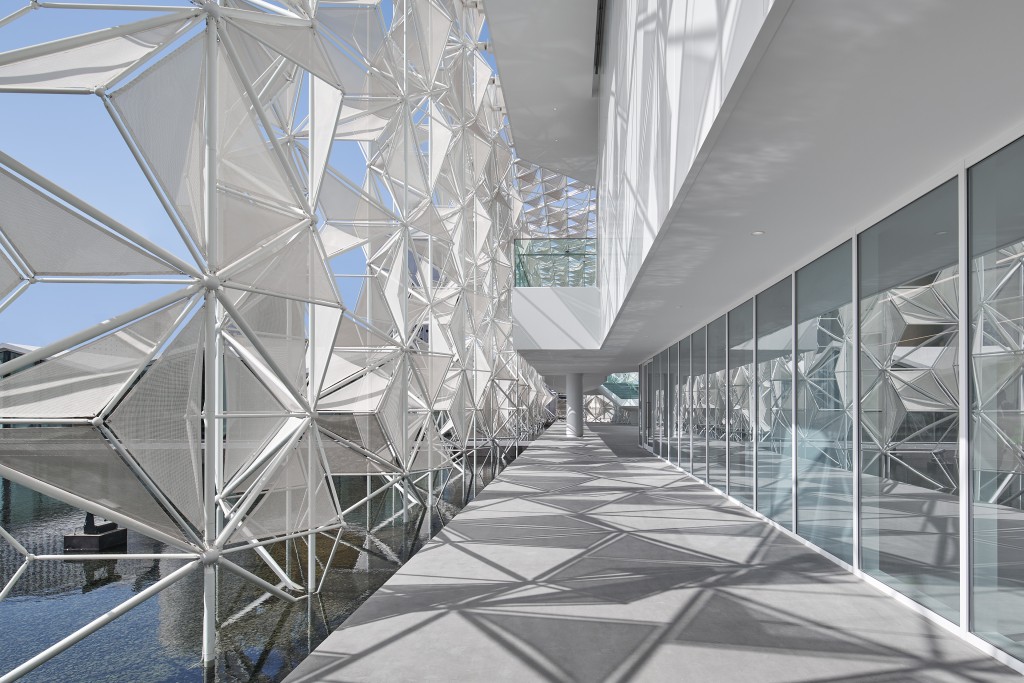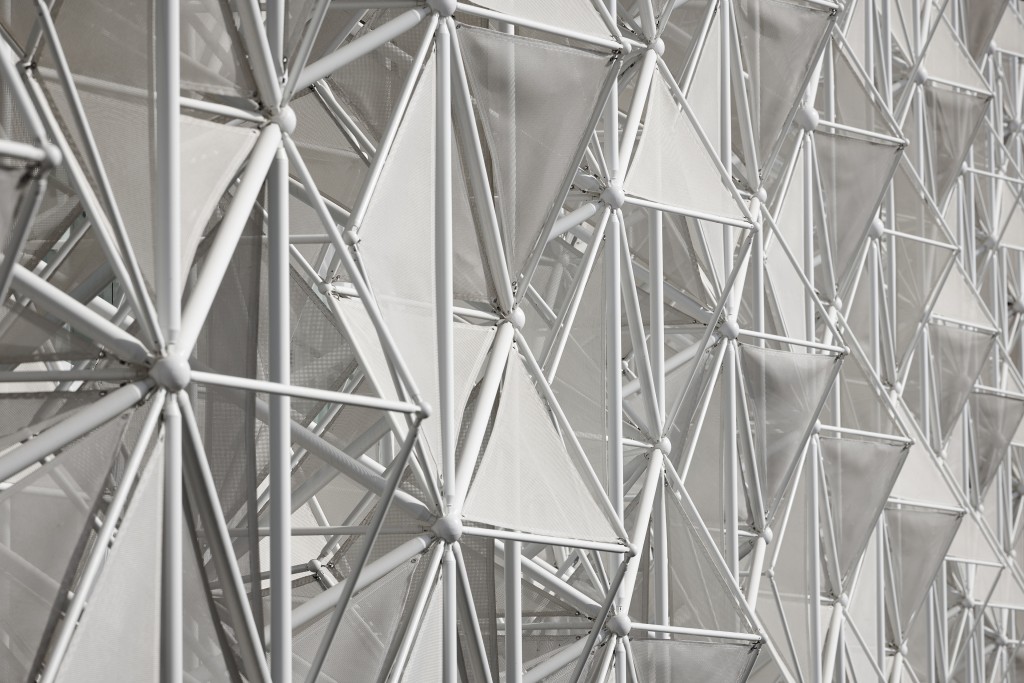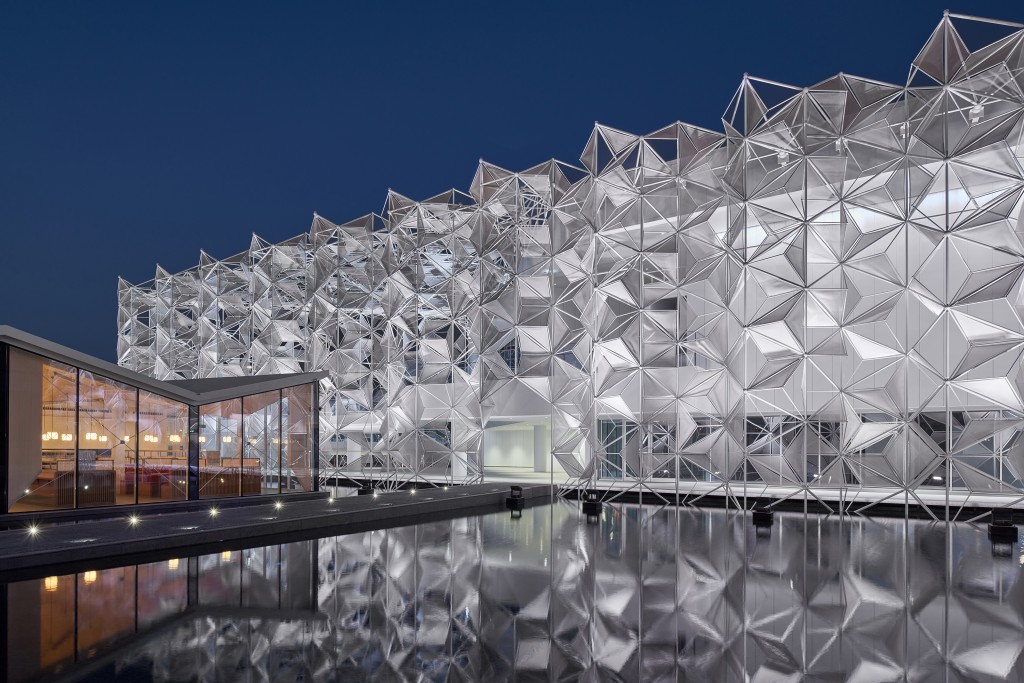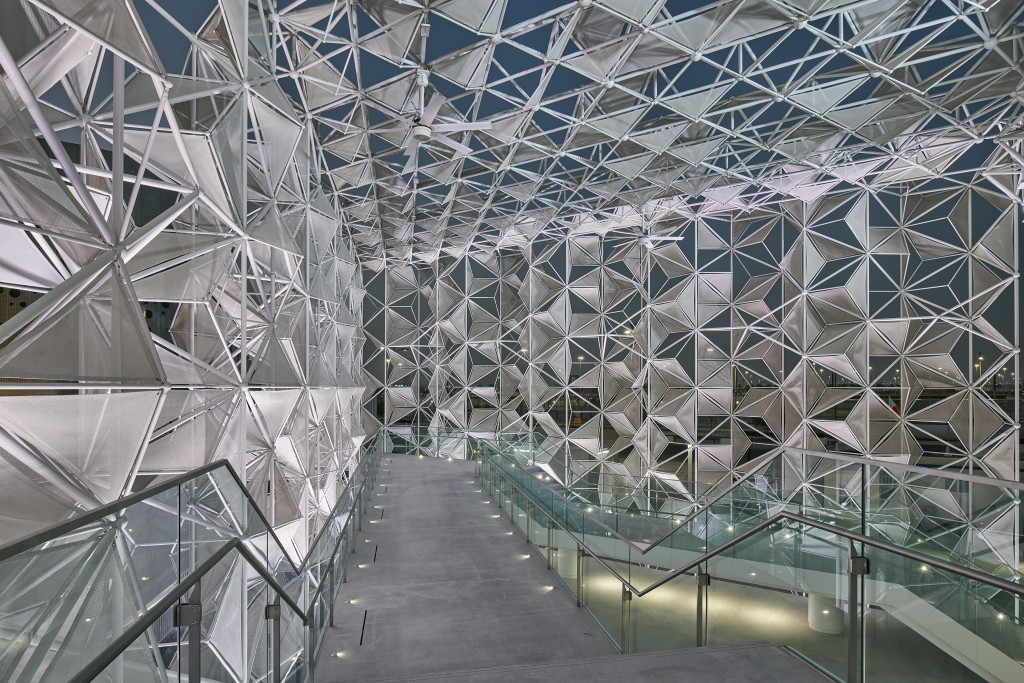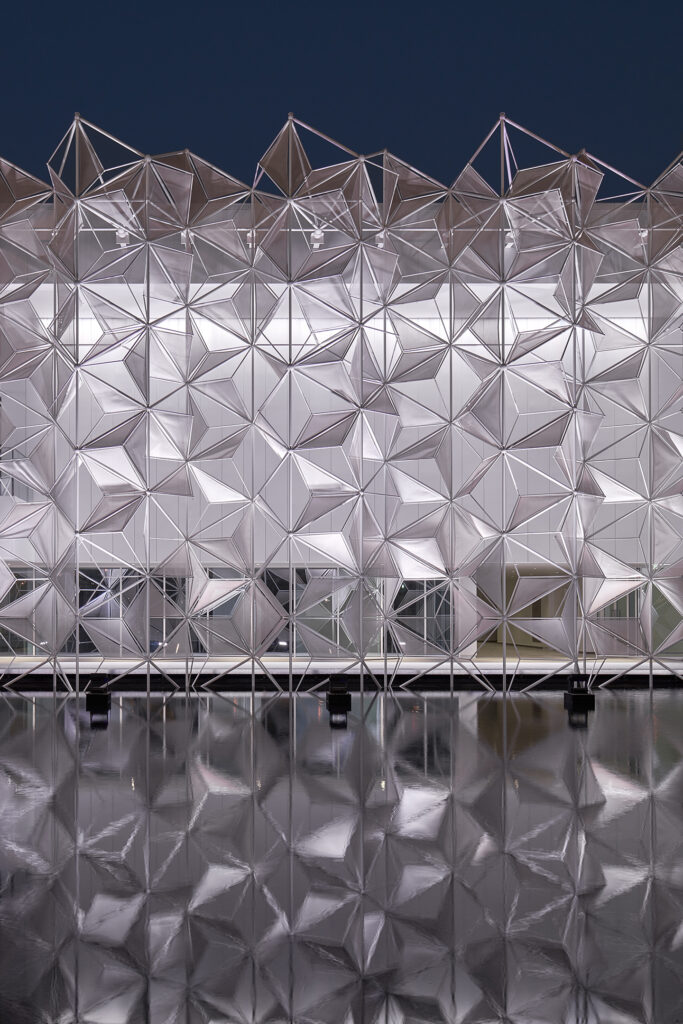 Façade design combining traditional Arabesque and Asanoha patterns.
Representing long history of connections and crossing of culture between Japan and the Middle East.Three-dimentional expression of Japanese Origami shapes.Guests welcomed by Japanese traditional Origami shapes that symbolize the respect shown to others through the Japanese art of Origata gift wrapping with a soft layer material inspiring Japanese traditional paper.Natural cooling system that incorporates traditional Arabic and Japanese techniques.
Expanse of water in front of the Pavilion cools the area and reflects the three-dimentional façade.Sustainable architecture employing use of environmentally-friendly system equipment.
Dubai Expo 2020 Japan Pavilion
Staff
Direction

Yuko Nagayama
Tomosuke Hanatsumi
Yutaro Nakamura
Kota Yoshino

3D archive

ARCHI HATCH

Video

Takamitsu Miyagawa

Photo

JAPAN PAVILION Expo 2020 Dubai