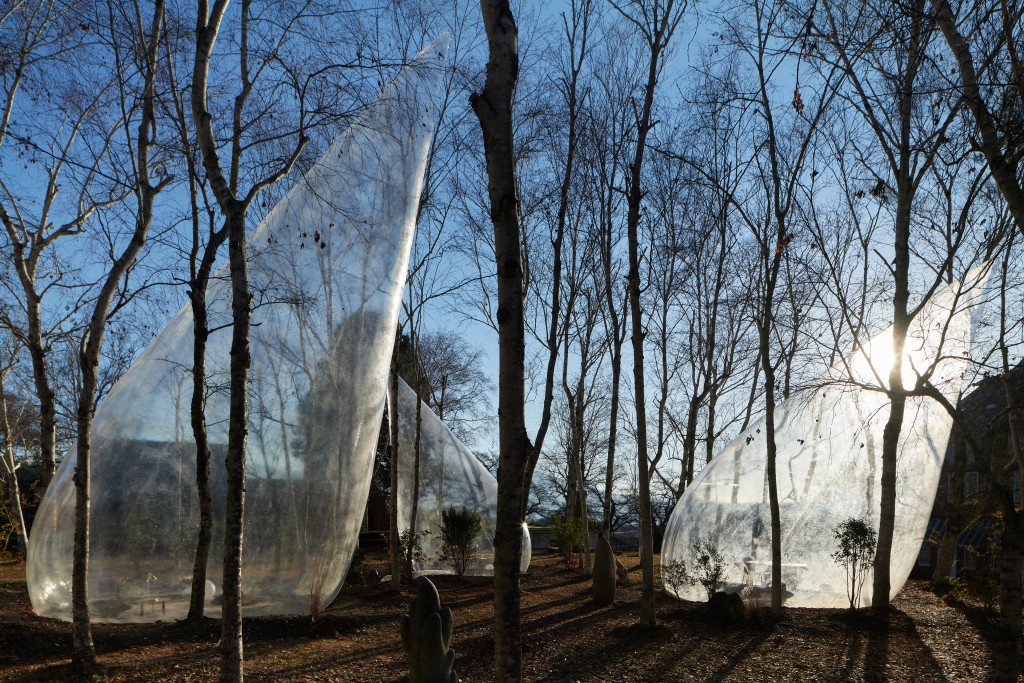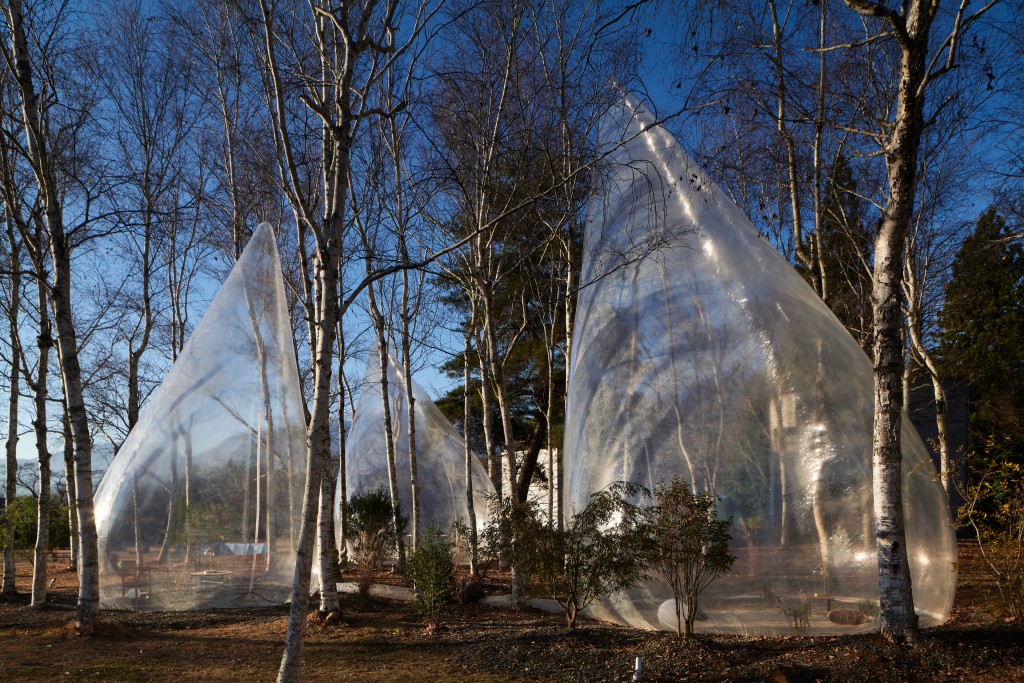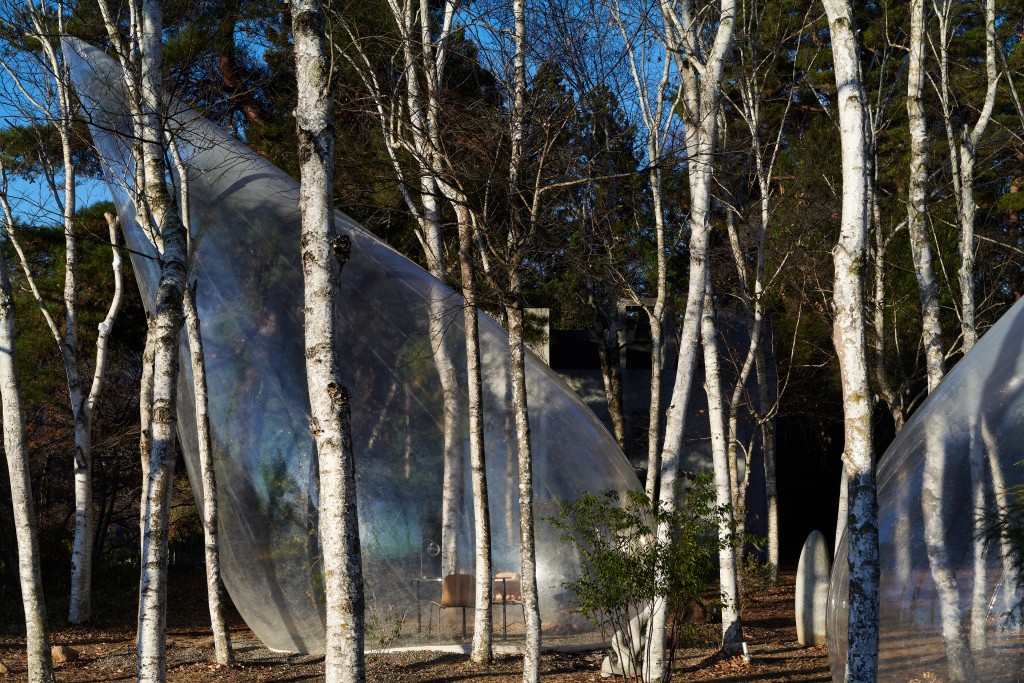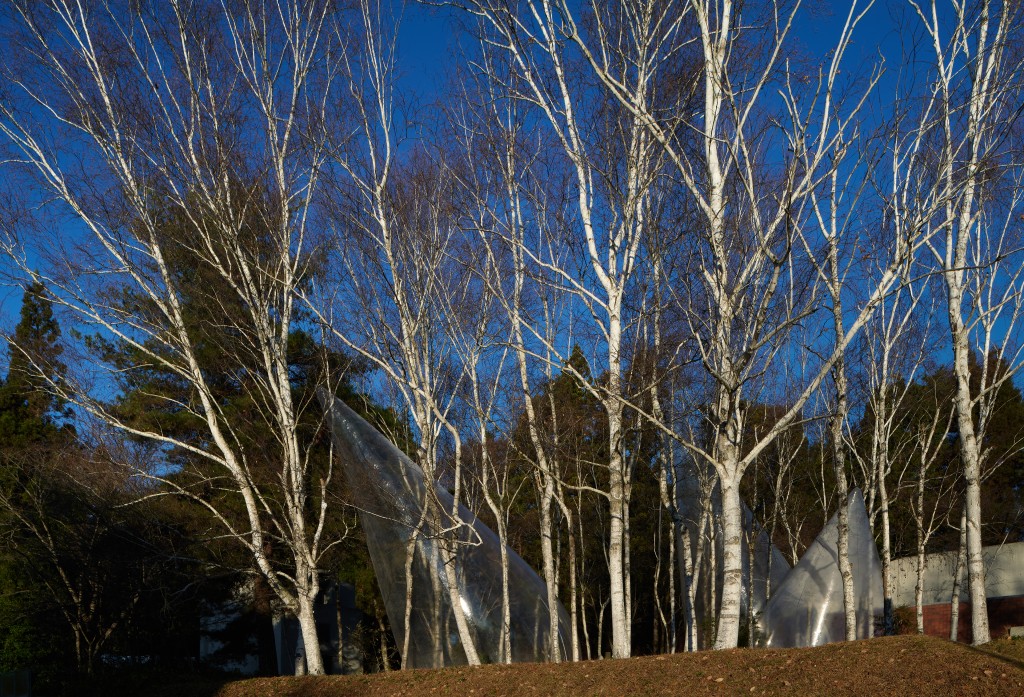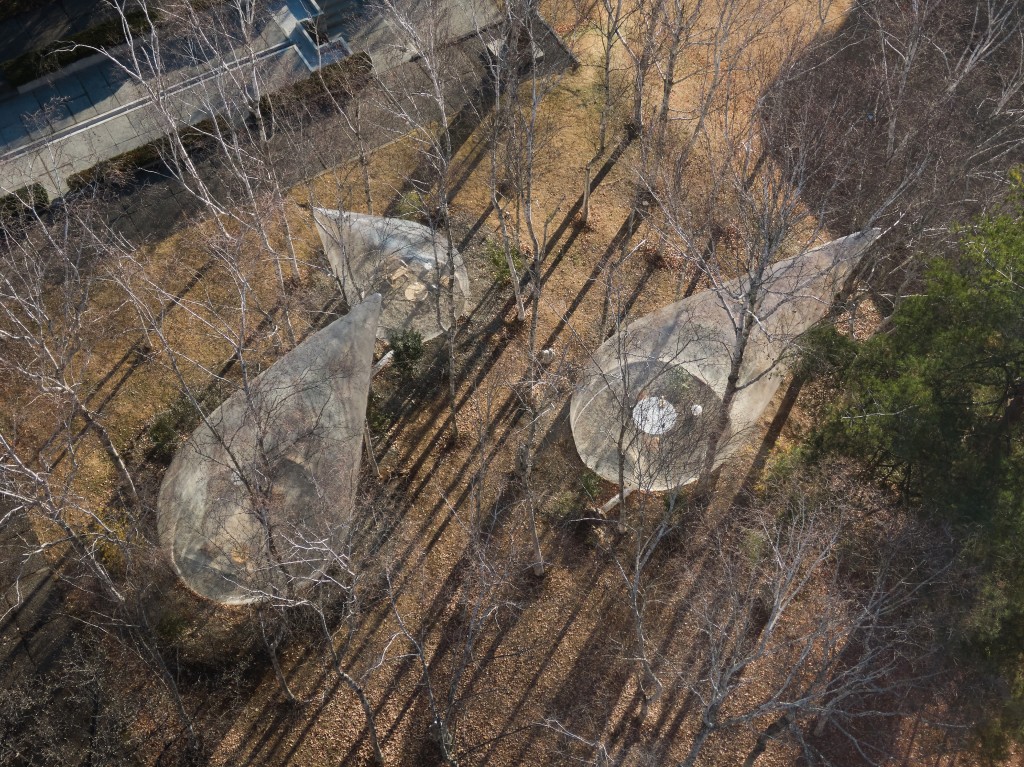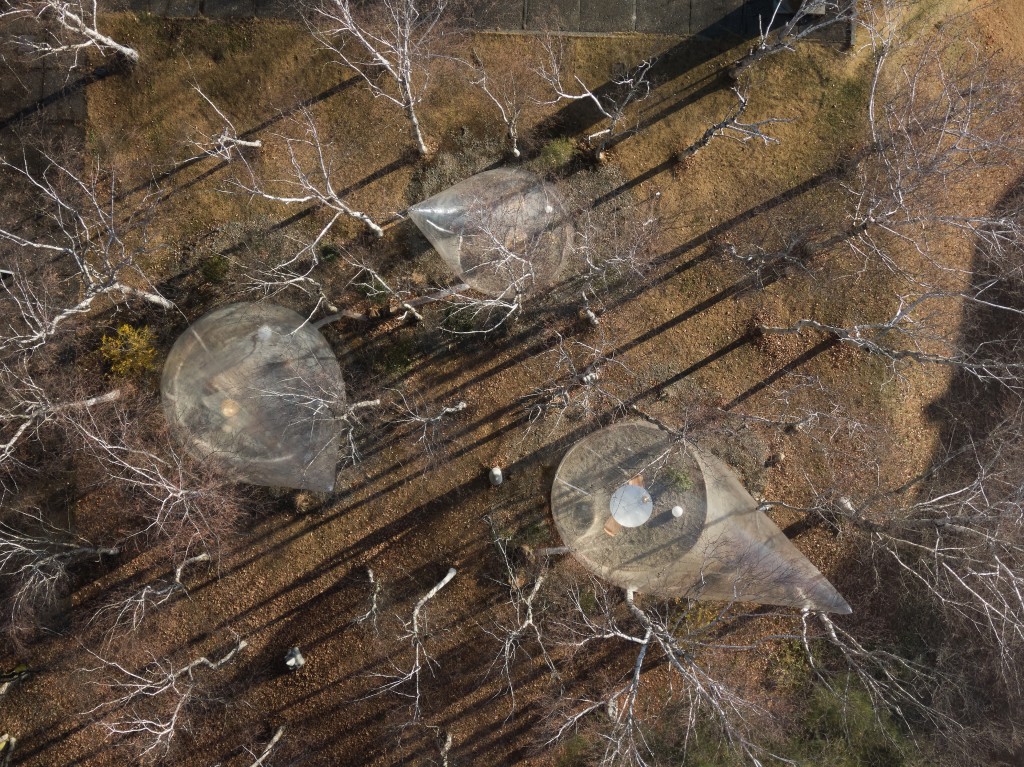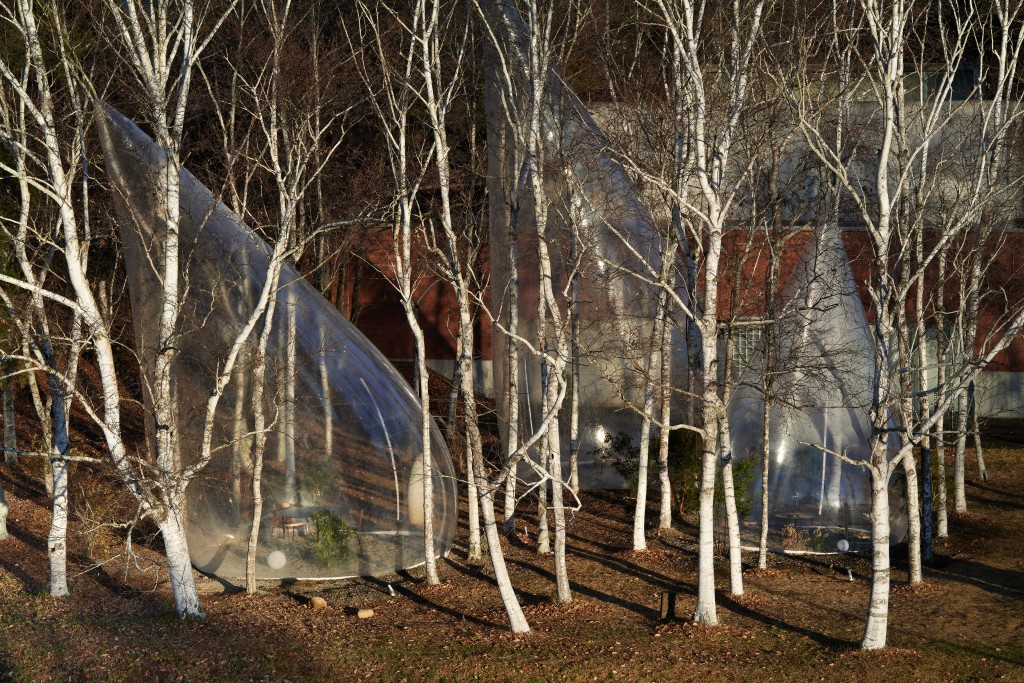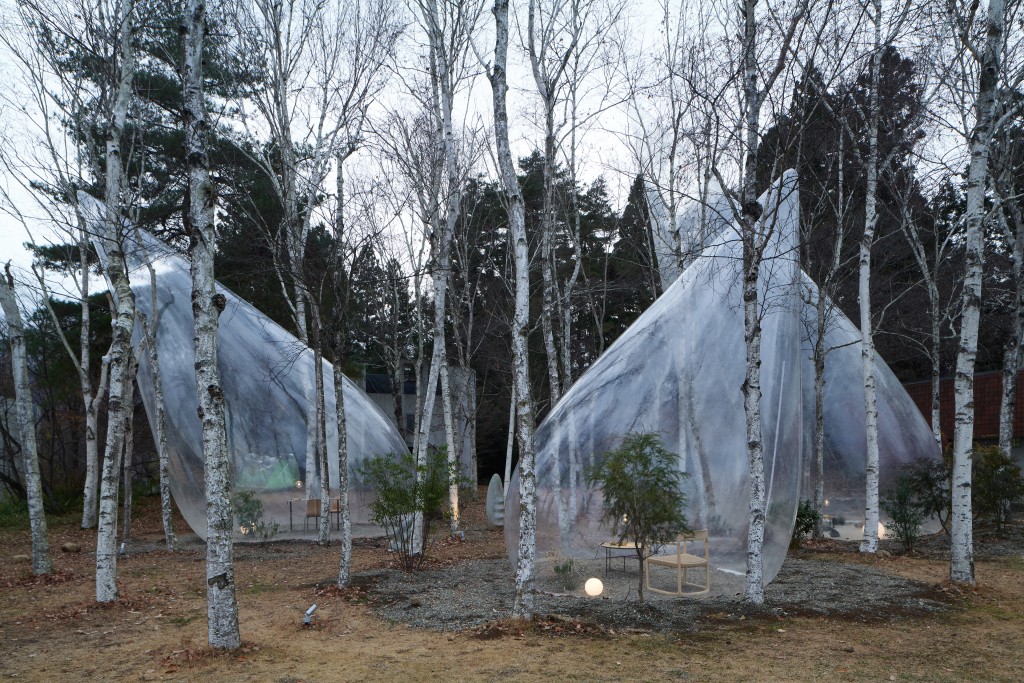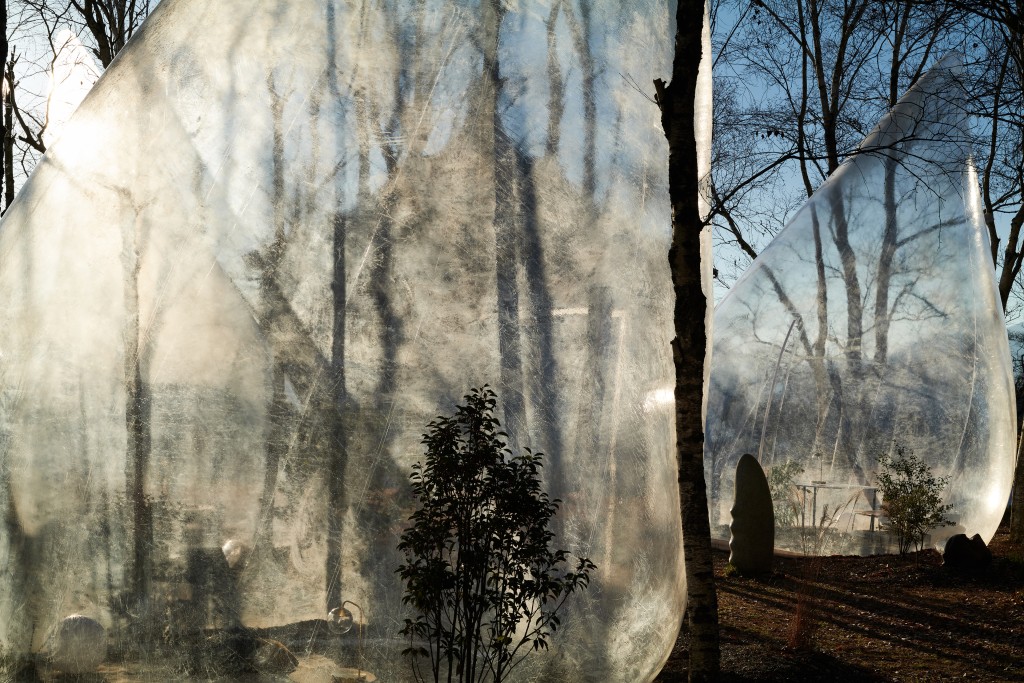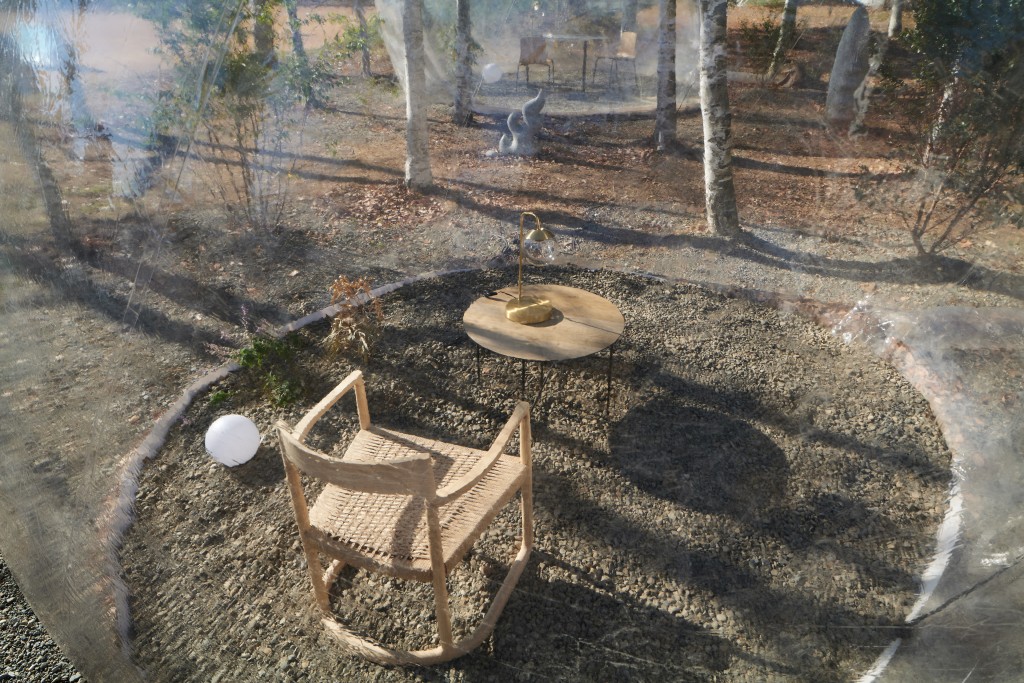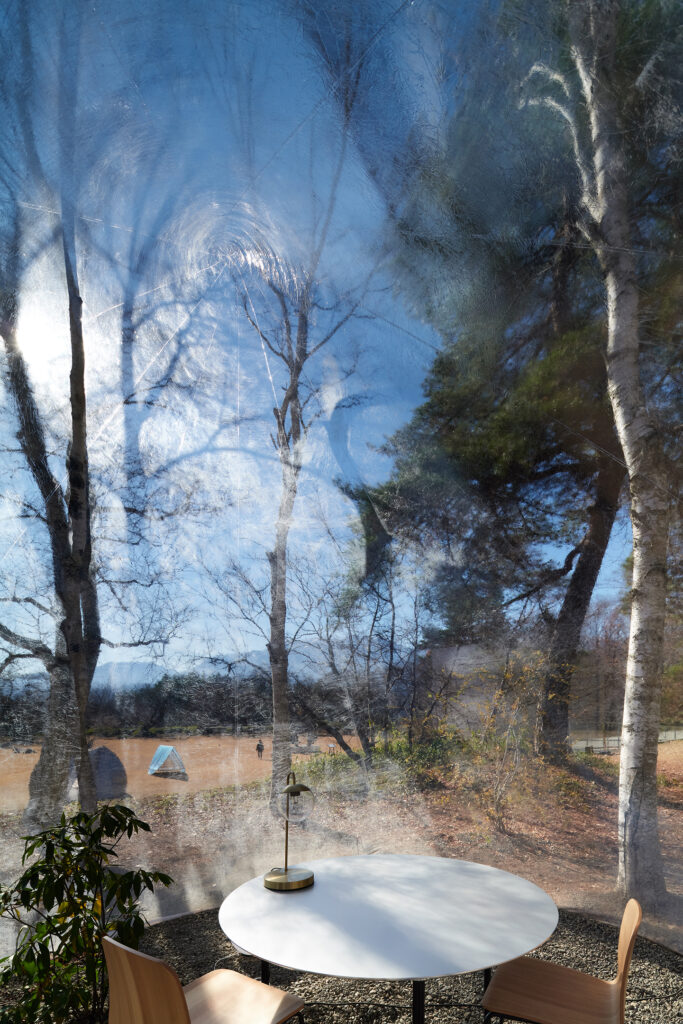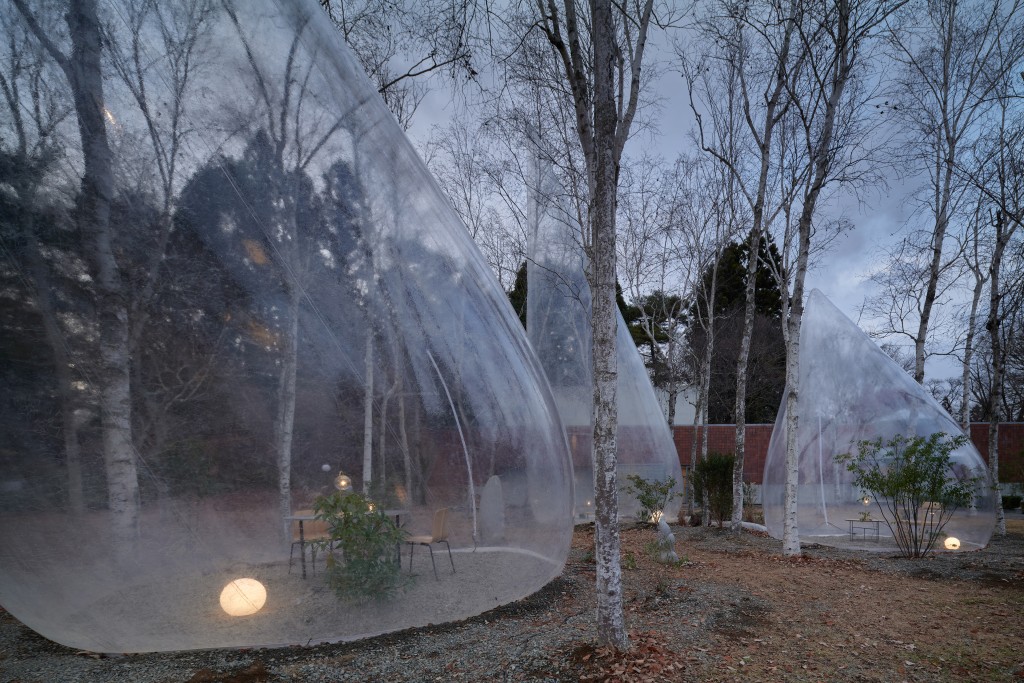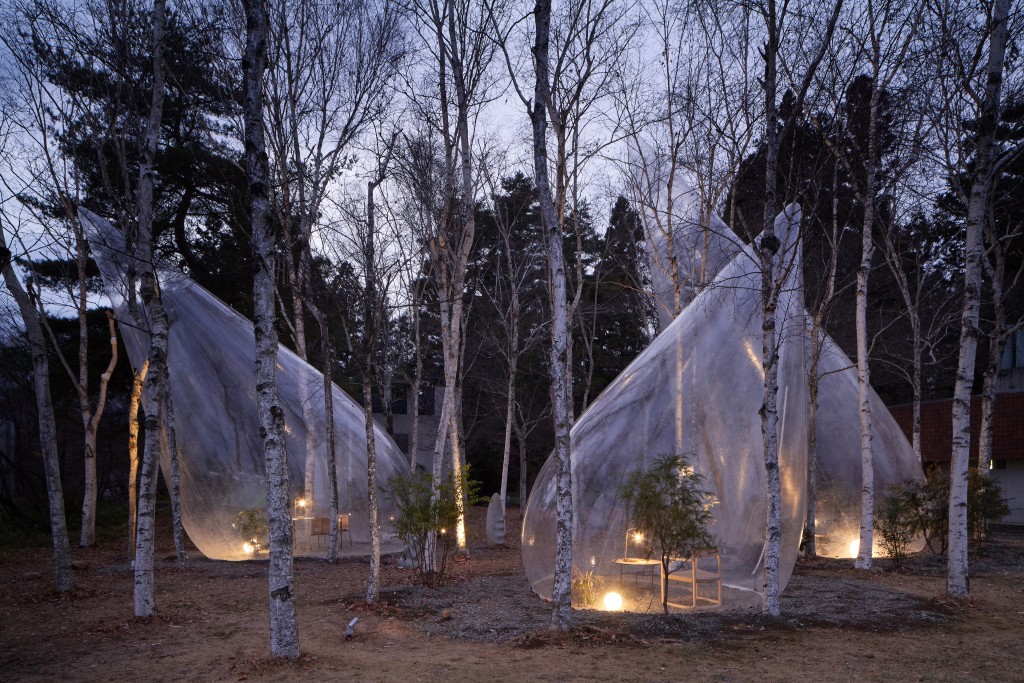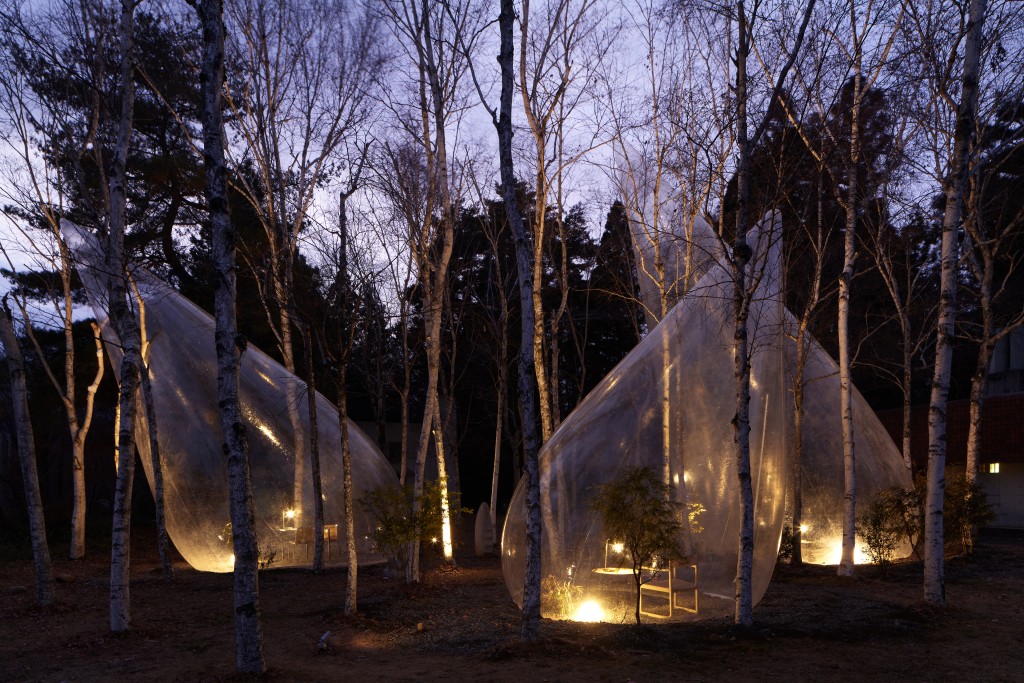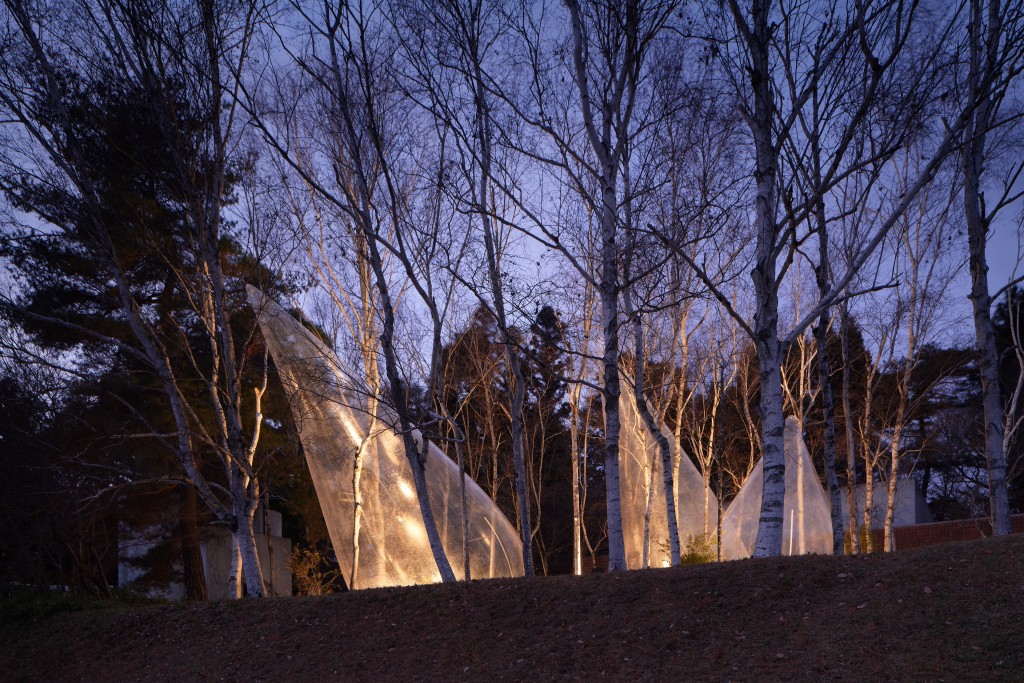 DROP
Distilling the experience of the forest
This project distills the experience of standing in a forest and looking up at one's surroundings. Three transparent, teardrop-shaped tents sit in a grove of silver birches. We began by taking 3D scans of the surrounding environment, including the location of trees; as we determined the ideal size, height, and placement for the tents, we took into consideration the direction of branches, extent of leaves, and similar factors.
The teardrop form, which narrows toward the top, fits easily between the trees, which by contrast grow wider toward the top. Like roly-poly toys, the drops are buried slightly in the ground with the excavated earth placed inside as a weight, so that they tilt freely in various directions depending on the balance of air and weight while remaining stable.
The curved surface of the drops reflects the surrounding greenery. Stepping inside, one's eyes naturally gravitate to the tip of the drop. The surrounding landscape is distorted circularly around the tip. This unique experience gives rise to new awareness and realizations within the forest.
HOKUTO ART PROGRAM ed.1
Architecture
Title

Date

2021.10.30 - 2021.12.12

For

exhibition

At

Yamanashi,Kiyoharu Art Colony

Size

-

Status

Completed

Publications
Staff
Direction

Yuko Nagayama
Yutaro Nakamura
Yota Takaira

Build

ROOVICE

Cooperation

ARCHI HATCH
INTERIORS inc.
SOLSO
TSP TAIYO, Inc.
DAIKO ELECTRIC CO.,LTD.

Video

Takamitsu Miyagawa

Photo

Daici Ano