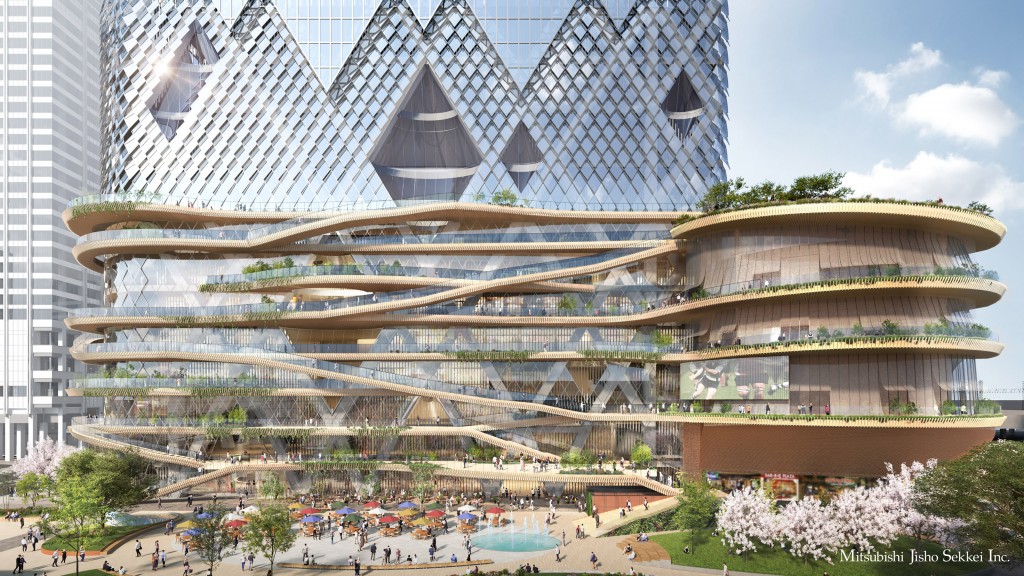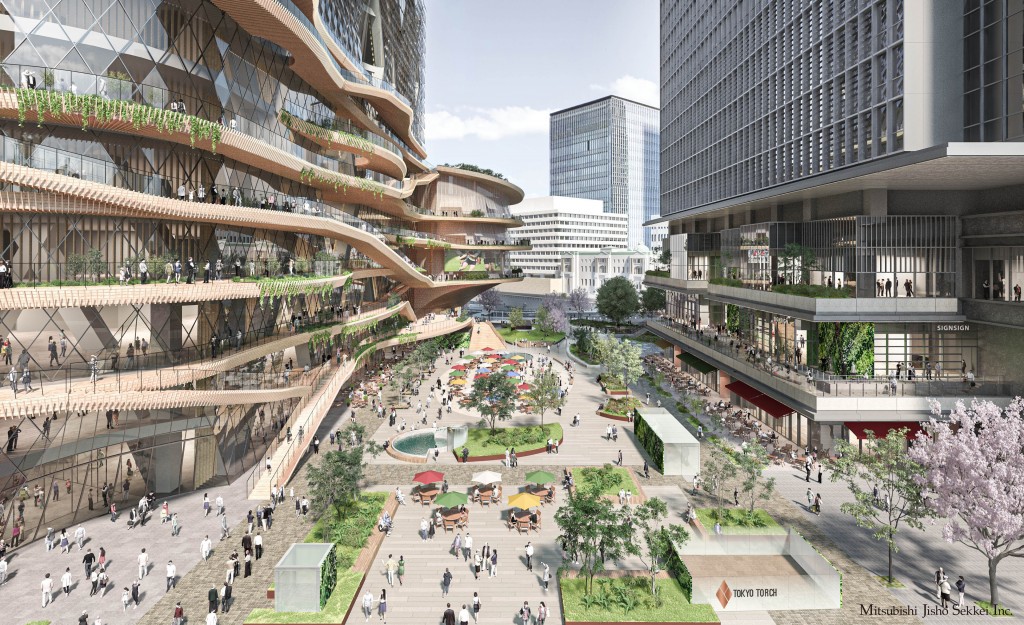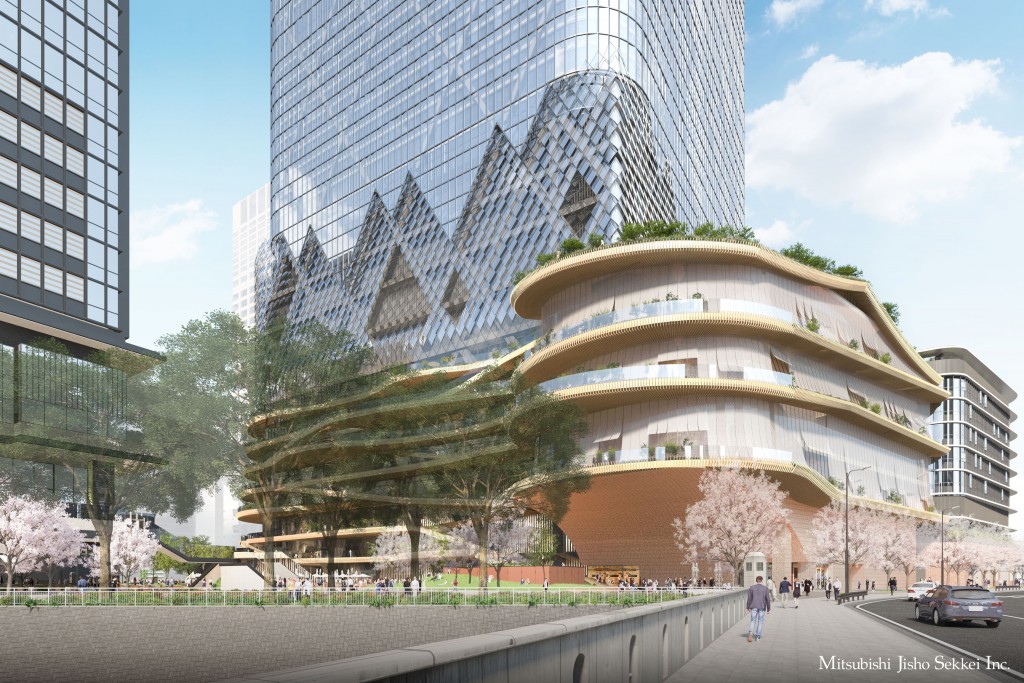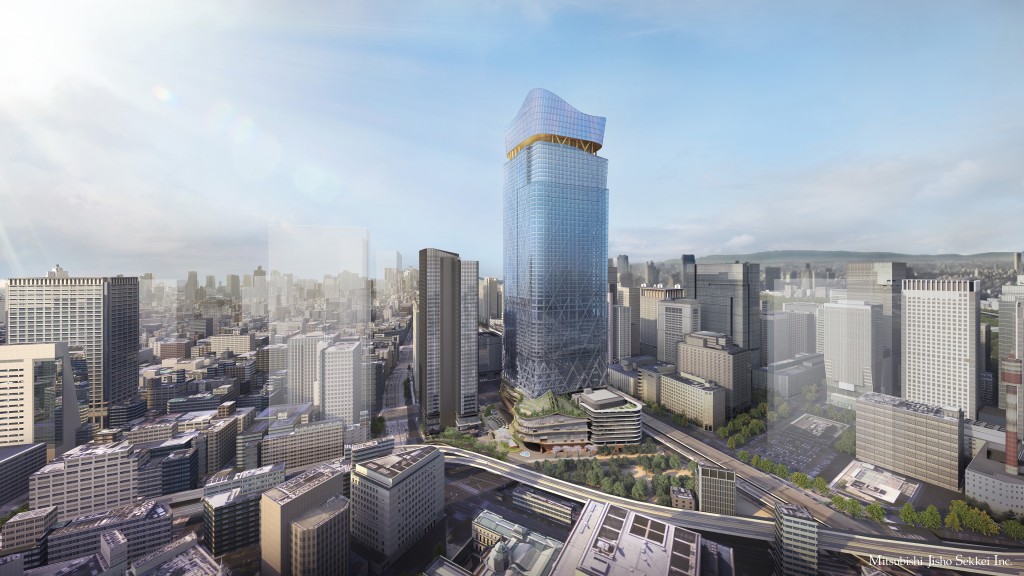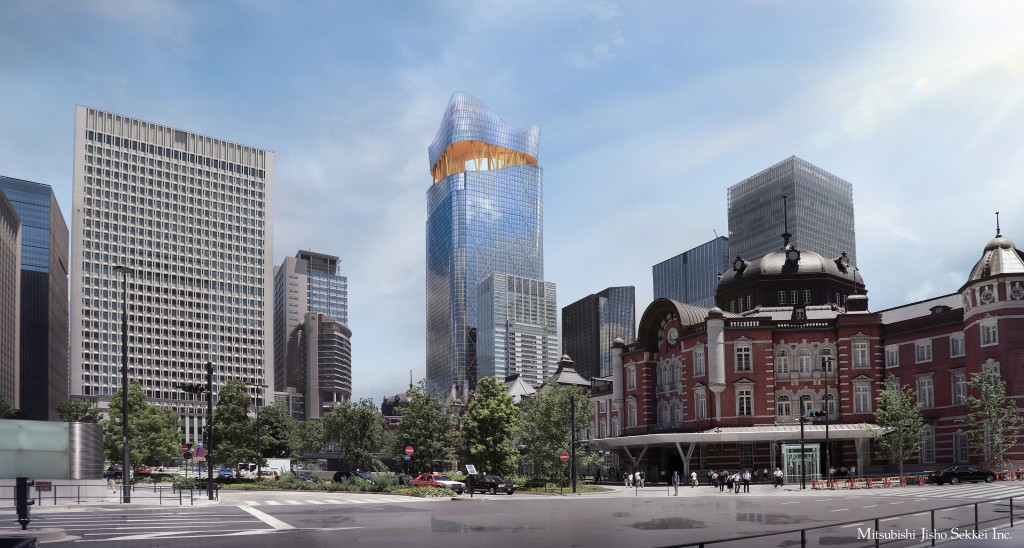 Yuko Nagayama and Associates has been assigned to be a member of design team for 390-meter-height "Torch Tower" skyscraper as a designer of lower part of the building, which is on going in Tokiwabashi area facing to Tokyo station.
We aimed to connect the lower part to urban space dynamically in order to make the part "sky walkway" . The lower part is still at quite high level from the ground, taking a round through the walkway can provide new experience of active connection to the surrounding city. We have been realizing connection between the lower part and public square on the ground through discussion with the new generation architect team of "Torch Tower" .
Activity at the Hill-like-Plaza in the upper part can be seen from everywhere as well. It can be said that people can actively walk around throughout the whole highest-in-Japan building, which we hope embodies a vision of brightening and energizing Japan. We would like to proceed the project to create a new kind of skyscraper as a place for people, continuing to have close communication with the team.
TOKYO TORCH Torch Tower
Architecture
Title

Date

2020.01 -

For

commercial

Size

544,000㎡

Status

Ongoing
Staff
Direction

Yuko Nagayama
Tomosuke Hanatsumi
Misaki Ide
Hiroki Kondo

Core Architect

MITSUBISHI ESTATE CO., LTD.

Design Adviser

YUKO NAGAYAMA & ASSOCIATES

sou fujimoto architects

Fd Landscape

CG

MITSUBISHI ESTATE CO., LTD.